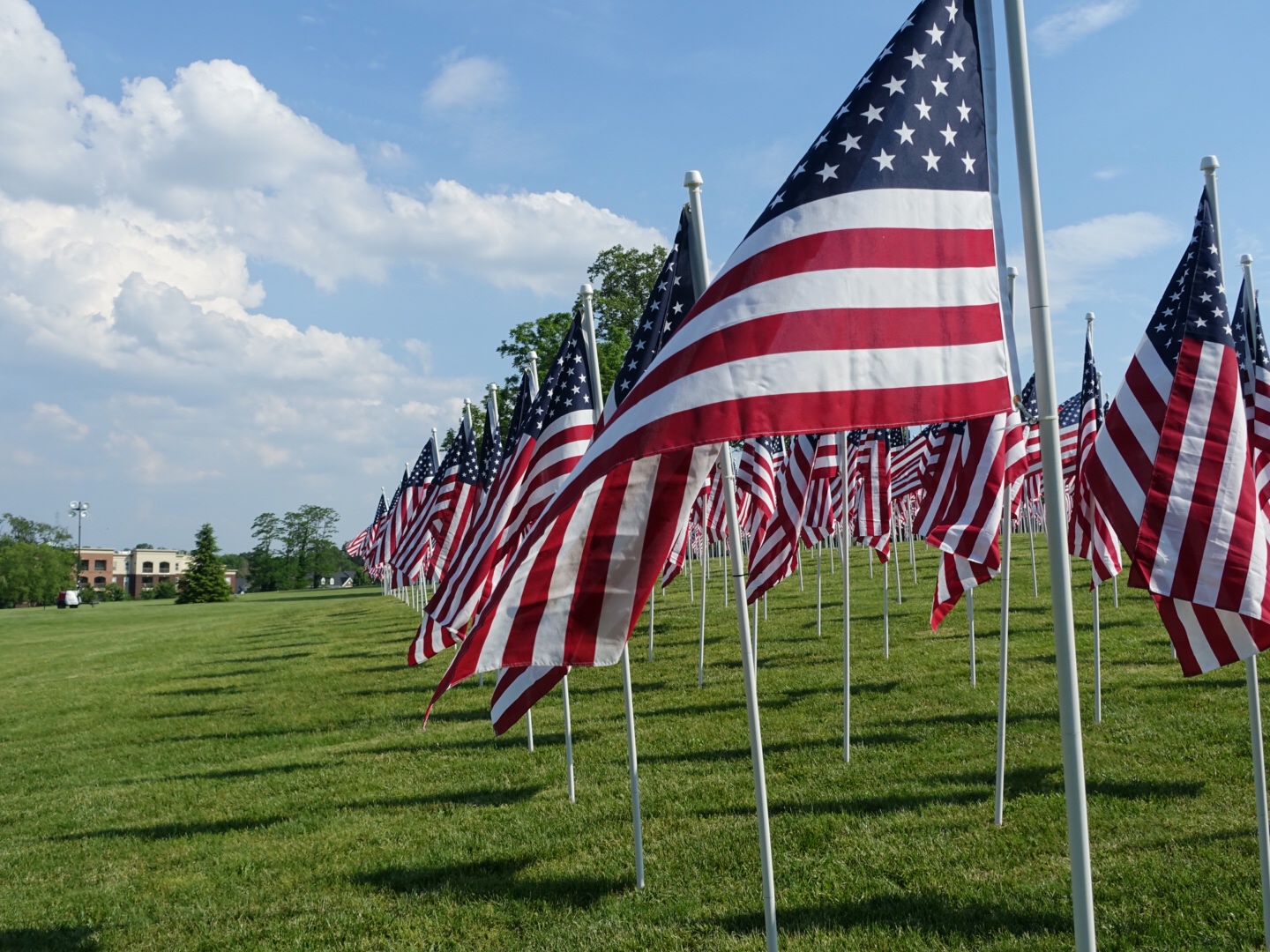 Flags for our Heroes Returns this Memorial Day Weekend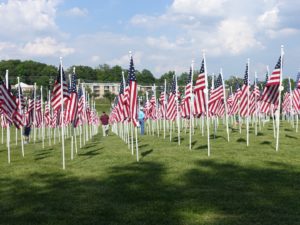 Seven hundred and fifty flags will fly at Bohrer Park to honor community heroes on Memorial Day Weekend in a Flags for Our Heroes event.   
Individuals are invited to honor their personal heroes by sponsoring a flag bearing a medallion with their hero's name.  
"I'm glad Rotary held this celebration in Gaithersburg. My son is buried in Arlington National Cemetery. It's difficult for me, at my age, to get there; I can remember my son right here," the mother of a veteran said.  
"We are happy to be part of this community event that will feature 750 American flags honoring members of the military, police, firefighters, teachers, coaches, mentors and community leaders at Bohrer Park at Summit Hall Farm," said Jud Ashman, Gaithersburg City Mayor. 
Financial contributions are tax deductible and will raise money for the Gaithersburg and Montgomery Village Rotary Clubs, who are hosting the event.  
Part of Rotary International, these local Rotary clubs work to improve the lives of community members by collaborating on projects with other community service organizations, according to the Montgomery Village Rotary Club website.  
The Opening Celebration will take place Saturday, 11 a.m., and the Closing Ceremony will take place Monday, 4 p.m.