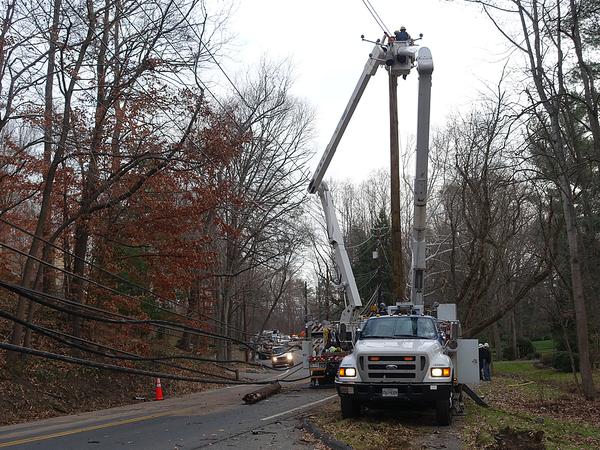 More than 80,000 Without Power Across the County
Thousands of households and businesses are without power as Friday's wind gusts powers through Montgonery County.
More than 80,000 power outages were reported to Pepco at 5:09 p.m.
Pepco spokesperson Marcus Beal said that all "crews are working around the clock to restore power quickly and safely."
Meanwhile, Gov. Larry Hogan signed an executive order declaring a state of emergency beginning Friday. The executive order will allow the state to efficiently coordinate support and provide additional assistance to local jurisdictions. Dangerous conditions may continue throughout Saturday.
We are working around the clock to restore outages in the area. Due to the high volumes of inquiries, if you need immediate assistance, call 1-877-737-2662 or check outage statuses at https://t.co/usWM9XsgRG

— Pepco (@PepcoConnect) March 2, 2018