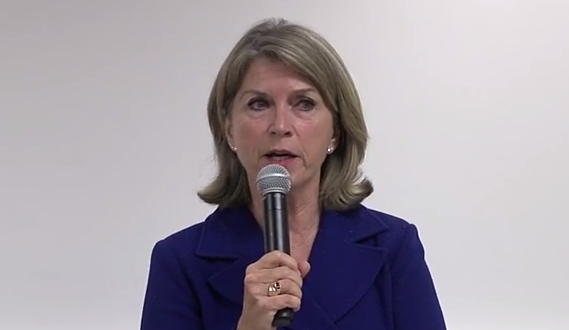 8th Congressional District Candidate Kathleen Matthews Endorsed By Emily's List (PHOTO)
Emily's List, the Democratic advocacy group that focuses on supporting women who favor abortion rights, endorsed Maryland congressional candidate Kathleen Matthews on Thursday.
In a news release, President of Emily's List Stephanie Schriock said:
"Maryland's Eighth District has never elected a Democratic woman to Congress, and the EMILY's List community is thrilled to endorse Kathleen Matthews: a pro-choice leader fighting for Planned Parenthood and deeply committed to helping Maryland working families get a fair shot."
Emily's List also endorsed Rep. Donna Edwards (D-MD) earlier this year in her campaign for Senate against Rep. Chris Van Hollen.
As of Oct. 17th, Matthews has raised more than $1 million for her campaign. The Maryland Democratic Primary is set for April 2016.
You can visit Matthews website for more information about her campaign and the Emily's List website for more information about the group. You can also check out a candidates forum hosted earlier this month by the Greater Capital Area Association of Realtors (GCAAR) for the six Democrats running for the 8th Congressional District here.