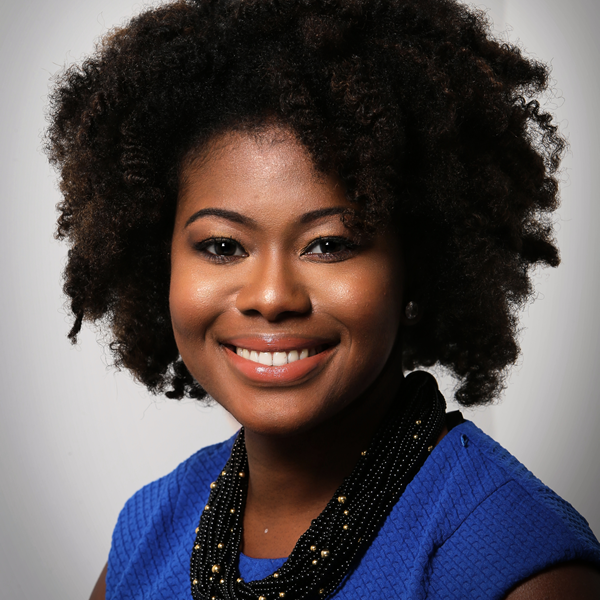 A Conversation With State Delegate Elect-Jheanelle Wilkins
The Montgomery County Democratic Central Committee (MCDCC) has elected Jheanelle Wilkins to fill the vacant Maryland state delegate seat for Maryland's 20th Legislative District covering Silver Spring and Takoma Park.
Wilkins will succeed former Delegate Will Smith, who will serve the remaining term in the office of State Senator for District 20 after the seat was vacated by Jamie Raskin after winning a seat in Congress this past November. Raskin now represents Maryland's 8th Congressional District.
MyMCMedia got in touch with Wilkins to discuss her reaction to the election and her top priorities once she's sworn in by Maryland Governor Larry Hogan.
Where are you from originally?
"I was born in Jamaica and I grew up in Delaware."
What brings you to Maryland?
"I actually moved here to go to graduate school at American University. I got my master's in Public Administration.  I lived in Silver Spring for the entire time in graduate school and started getting involved here, loved the downtown Silver Spring area where I lived and just started rolling up my sleeves and getting more and more involved."
Have you always been involved in politics?
"Yes, definitely. I've benefited a lot from various policies that have provided opportunities for my family. I've always been interested in social justice and community engagement and changing policies so that they help people to succeed. It's been something instilled in me since I was young."
What is your reaction to winning the District 20 seat?
"I am very excited. I think all of the candidates were amazing and have done wonderful things in the community who were certainly qualified. I'm really excited to have been chosen by the Democratic Central Committee.  I am looking forward to rolling up my sleeves and getting started."
What policies do you plan to work on in Annapolis?
"I am planning to champion a couple of different issues. One is making sure that we are protecting our immigrants in the state. Given the new administration that's coming in, the Trust Act is a piece of legislation that I am working on. What it does is prevents local law enforcement from adhering to federal immigration enforcement. Basically not adhering to detainer requests for undocumented immigrants making it so that we are making it so that we are keeping our families together.
"District 20 also has a lot of transportation projects underway. With the purple line, with bus rapid transit, there are a lot of issues as well with Metro so I really want to make sure that we maintain our funding and that we keep our various transportation projects moving."
What challenges do you foresee, if any, with the next administration? 
"I foresee a lot of potential challenges. I think one major area that a lot of people are thinking about is around healthcare and the plan Congress has around repealing the Affordable Care Act which has been really successful in the state of Maryland and the expansion of Medicaid.
"I think one of the challenges will be, depending on what happens and what changes there are to the Affordable Care Act, we want to make sure that people maintain their coverage and we have to figure out as a state, how we can do that."
Updated!! Check my website for #MoCo election information including where to vote and the #democratic sample ballot: https://t.co/UYiUahOTmN

— Jheanelle (@JheanelleW) October 25, 2016
Congrats to our newest MoCo Delegate @JheanelleW! Looking fwd to serving with you!

— EricLuedtke (@EricLuedtke) January 10, 2017
Thank you to @MCDCC members for their vote of confidence! Thrilled to be representing District 20 in the House of Delegates!

— Jheanelle (@JheanelleW) January 10, 2017