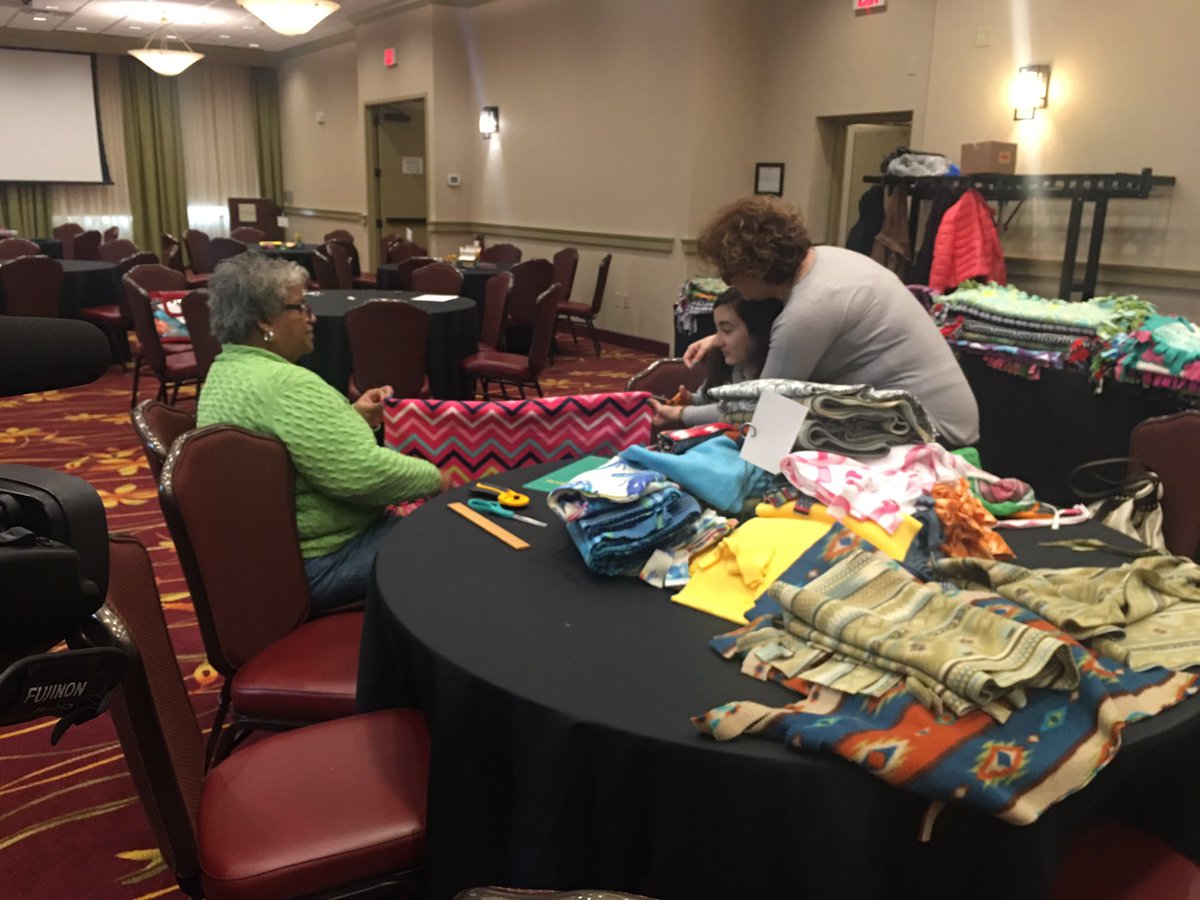 A Day of Service: Residents Volunteer Throughout the County to Honor Dr. Martin Luther King, Jr. (VIDEO)
From cutting fabric into scarves for the homeless to painting Valentine's Day cards for the men and women in the U.S. military, dozens of Montgomery County residents volunteered on Martin Luther King, Jr. Day as way to reflect and serve others.
Martin Luther King Jr. Day is a federal holiday held on the third Monday in January to honor King's achievements as an influential Civil Rights Leaders in the United States.
Volunteers say serving on Martin Luther King, Jr. Day is a great way to build better relationships within the community.
"We need to always come together and as we come together as people, we feel that our community will be better for everyone," said Carolyn Coleman, charter member, Xi Sigma Omega Chapter of Alpha Kappa Alpha Sorority, Incorporated.
"I feel cool because I don't usually do this and I know this is just bracelet making and scarves but because I don't do it often, it's cool and a new opportunity," said student Emmy Miralieva.
Health screenings and donating blood to children who suffer from sickle cell disease were also a part of Montgomery County's 2017 Martin Luther King Jr. Day of Service thanks to the Montgomery County Alumnae Chapter of Delta Sigma Theta Sorority, Incorporated.
"This is what Martin Luther King stood on and that's what Delta Sigma Theta was founded on which is public service. It's wonderful to be able to give a opportunity to give back to the community to make our community successful," said LaTonyia Wade , chapter president, Delta Sigma Theta Sorority, Incorporated.
"We came out with my church and it was just good to be able to serve the community around us,"  said student Cole Simmons.
Many #MoCo service projects happening to honor Dr. Martin Luther King, Jr. @mymcmedia will be around the County to see what you're up to. pic.twitter.com/LGW45a7lJv

— Mitti Hicks (@MittiMegan) January 16, 2017
Women from Alpha Kappa Alpha Sorority, Inc and volunteers are making scarves to deliver to homeless shelters around #MoCo @mymcmedia pic.twitter.com/fV4PyeHdI5

— Mitti Hicks (@MittiMegan) January 16, 2017
Volunteers lining up now at the Holiday Inn Express in Germantown for MLK Day of Service @mymcmedia pic.twitter.com/BchVVCAxdl

— Mitti Hicks (@MittiMegan) January 16, 2017
Here in Silver Spring for MLK Day of Service where the women of Delta Sigma Theta are hosting health screenings and more @mymcmedia pic.twitter.com/OIQb7i9oPe

— Mitti Hicks (@MittiMegan) January 16, 2017
#MoCo volunteers here are getting household items ready for Stepping Stones Shelter sponsored by the Gambian American Association @mymcmedia pic.twitter.com/ga45bEUGiX

— Mitti Hicks (@MittiMegan) January 16, 2017
Students from @PBHSPrincipal are making mirrors of self-esteem for girls in @heartsandhomes4 @mymcmedia pic.twitter.com/oRVQtkEJfr

— Mitti Hicks (@MittiMegan) January 16, 2017