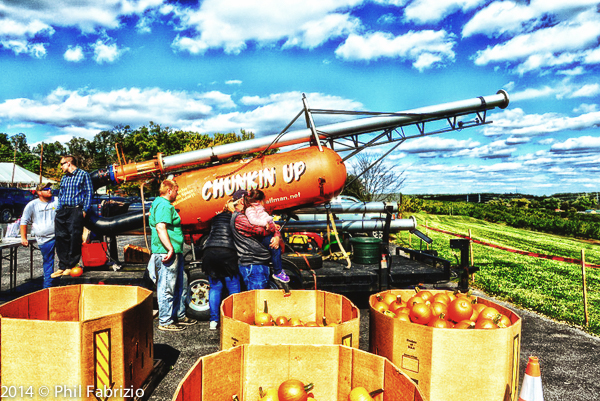 A Fall Photo Blog Season is upon Me
I consider the first weekend of October as the most colorful month in the greater DMV.
Football, pumpkins, soybeans in farm fields turning gold, red uniforms of our local teams (Nats and Terps), colorful cyclists, clear blue sky, mums and of course turning leaves. Color is everywhere.
I was able to tote my camera around the local Maryland countryside staring in Olney on Thursday in Potomac to Olney on Friday then Sunday traversing from Hagerstown down along the C & O Canal through Brunswick, Point of Rocks, Boyds, Seneca and finally Darnestown. The only hole in my coverage was when I resisted the urge to bring the cameras to College Park to photograph my beloved Terps. Instead, I was photographed.
Here is a sample of what I captured on the weekend.
Thursday, October 2, Potomac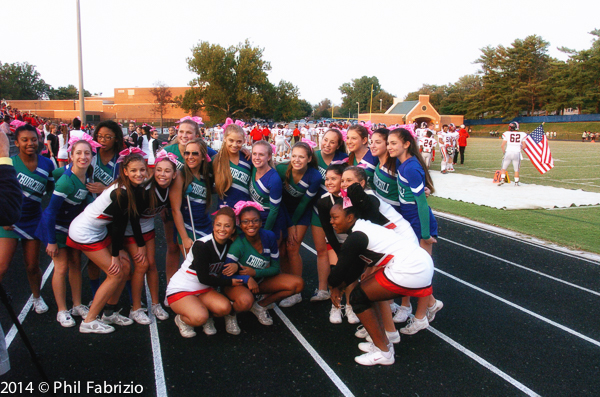 Cheerleaders, yes cheerleaders. Is there a better colorful example of how we approach fall weekend evenings outdoors. My assistant Darryl Schultz who shadowed me around Shepherd Stadium in Potomac took this pic. What I like about his pic – is how he captured the attention spans of the subjects. I am really off to the left taking a photo with my iPhone while some of girls turn their focus to Darryl.
Friday, October 3, Olney
Finally there is a classic football matchup to photograph. Two traditional football powerhouses, DeMatha and Good Counsel took to the gridiron in Olney. The only things missing from this game was snow and the frozen tundra (if you ever have been to Green Bay you understand that last statement).
Saturday, October 4, College Park
Like Waldo, see if you can find me in this 360-degree panorama of Byrd Stadium in College Park taken during the Ohio State – Maryland Big Ten game. Go to this URL
http://gigapixel.panoramas.com/maryland/football/20141004/?hq_e=el&hq_m=756592&hq_l=1&hq_v=53197f0288
Hint: I am under one of those red "M"s.
Sunday, October 5, Central Maryland
My day started early at 5AM when I left the house headed for Hagerstown. It was 37 degrees and I was going to meet up with 100 cyclists who were on the last leg of 310-mile ride from Pittsburgh to Darnestown. I offered to ride SAG support for the Ride Allegheny group and take pics along the way. As I followed the group southeastward I drove along windy country roads from Antietam to Harpers Ferry along the rail lines to Brunswick and Point of Rocks through Dickerson, Boyds, Seneca and finally Darnestown. Here are some of the best pics of that ride.
For more photos go to my galleries at http://sugarloafphoto.smugmug.com.

Also, be sure to upload your favorite fall pics to pix@mymcmedia.org.