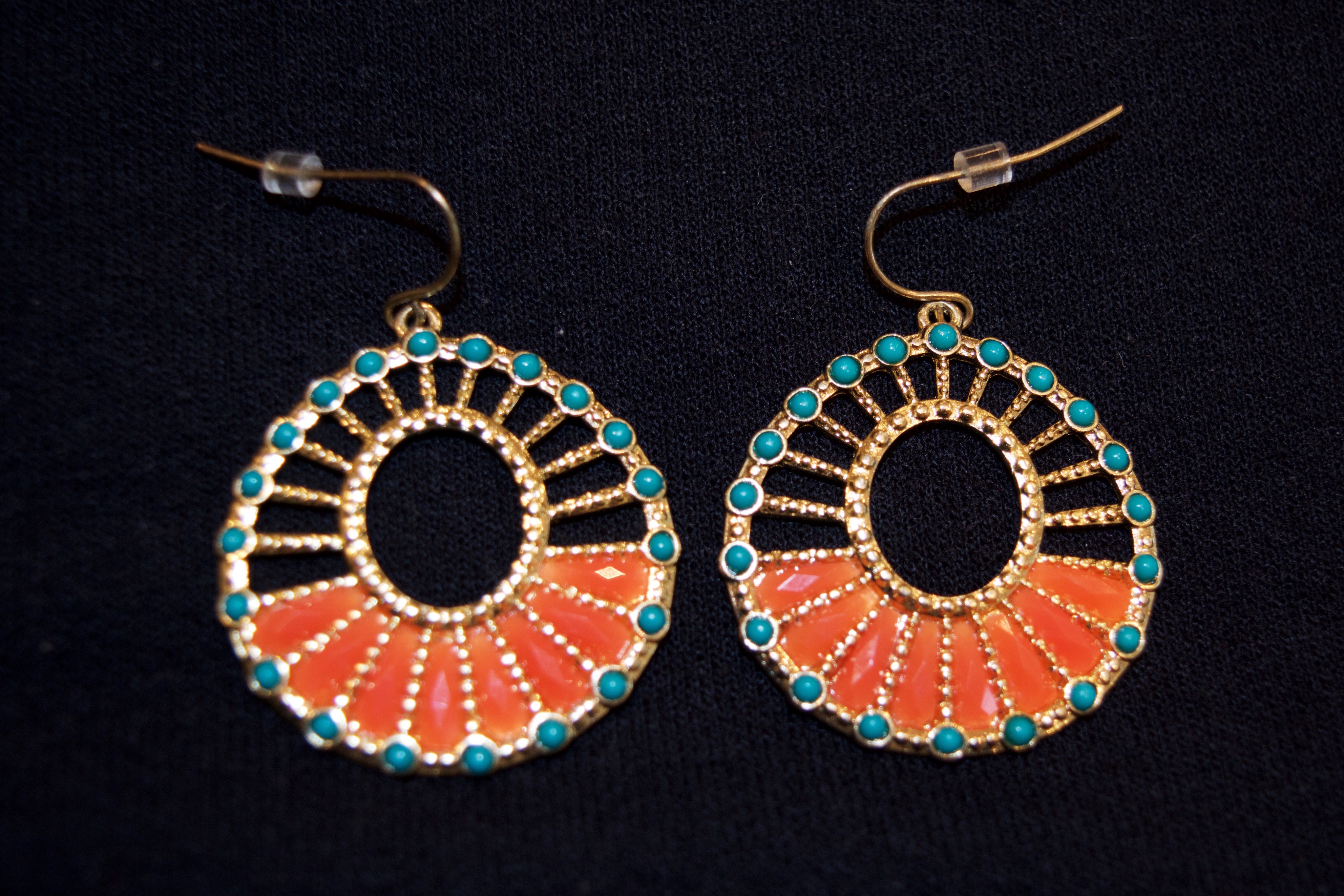 A Guide to Summer Jewelry Trends for 2016
It's a new season which means new jewelry trends are unraveling. This summer, jazz up your wardrobe with your favorite bijoux. From stacked rings to statement earrings, we've seen them on the spring/summer 2016 runway and the street. Here are 7 covet-worthy jewelry trends you can wear this summer.
1. The Classic Statement Necklace
The statement necklace is perfect to wear for work or as part of an everyday outfit, and it definitely stands out. A statement necklace goes with practically any outfit and it's fun to wear. Whether it's geometric or floral, you can never go wrong with a statement necklace! This summer, try a fun, bold, chunky, colorful statement necklace.
2. Delicate Dainty Jewelry

Keep it simple. This minimal jewelry trend is perfect for people who don't like to wear too much jewelry but still want to accessorize. Long, layered dainty necklaces, such as the one shown in the picture on the right, are great for more formal events like prom or a wedding, and work well with v-neck dress and shirt styles. Small dainty bracelets are ideal for everyday wear and can liven up any outfit.
3. Stack on your Rings
Stacking your rings has an effortlessly chic effect. Don't be afraid to mix and match gold and silver. You can stack on small dainty rings, as shown in the picture below, for a more layered look, or you can wear your biggest rings all together as seen on the models in the Gucci Spring/Summer 2016 runway show.
4. Eternal Pearl Earrings
That's right, the classic pearl earring will always be in style. The pearl earring can be worn for any event and occasion, whether it's to the office or the mall. Whether you wear fake or real pearls, studs or dangly pearls, you can never go wrong with the classic pearl earring.
5. Statement Earrings
The bigger the better. Big, oversized, chunky earrings are not only fun to wear, but they definitely make a statement. From oversized hoops to big, dangly earrings, there are endless possibilities for you to dress up this trend. Big, classic gold earrings can always be worn no matter the year or season. Add some color to your wardrobe with big, colorful statement earrings. This summer, try wearing chunky and colorful pop art earrings with a simple outfit to let them stand out from the crowd or try on a pair of extra long earrings like the Céline Spring/Summer 2016 runway models.
6. The Bracelet Cuff and Chunky Bracelets
Embrace your inner "Wonder Woman" with the bracelet cuff. Contemporary cuffs and chunky bracelets are fun to wear, and they make a remarkable statement. Spice up your summer wardrobe with a big, gold cuff or colorful, chunky bracelets.
7. Smart Watches
Introducing the jewelry of the future. Smart watches are definitely a versatile trend and they're perfect for people on the go. Although some smart watches may seem complicated, they're actually very simple to use that the even the most technologically challenged (like me) can figure it out. Smart watches have a variety of benefits, but the most essential is the health benefits. Smart watches track your movement, and count your steps, calories and more. Some can even track your heart rate and sleep pattern. Because of the imminent popularity of the smart watch, many designers such as Tory Burch and Swarovski are collaborating with smart watch companies to create more fashion-forward styles. If you still don't like the look of the typical smart watch, no problem, brands like Fossil, Guess, and Michael Bastion are designing traditional style watches with the small capabilities as smart watches. The smart watch trend has just begun so be alert for more to come in the future.
So now that you know the biggest jewelry trends, where can you buy them?
Some of my favorite stores in the area to buy jewelry from are: Nordstrom, Nordstrom Rack, T.J. Maxx, Aldo, J. Crew, J. Crew Factory, Macy's, JC Penney, Francesca's, Kohls, Forever 21, and Charming Charlie.
Keep your eye out because you never know where you'll find great jewelry!