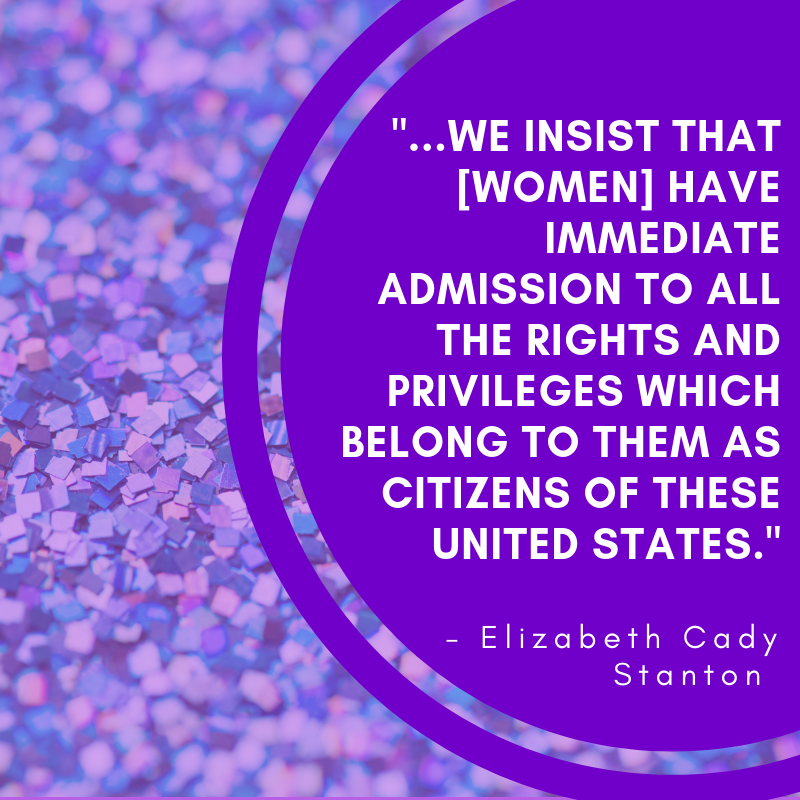 A Look Back in History to Charge Ahead in Politics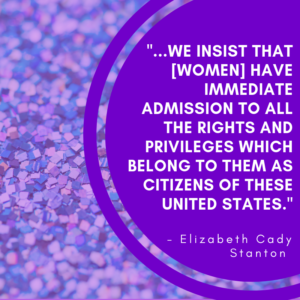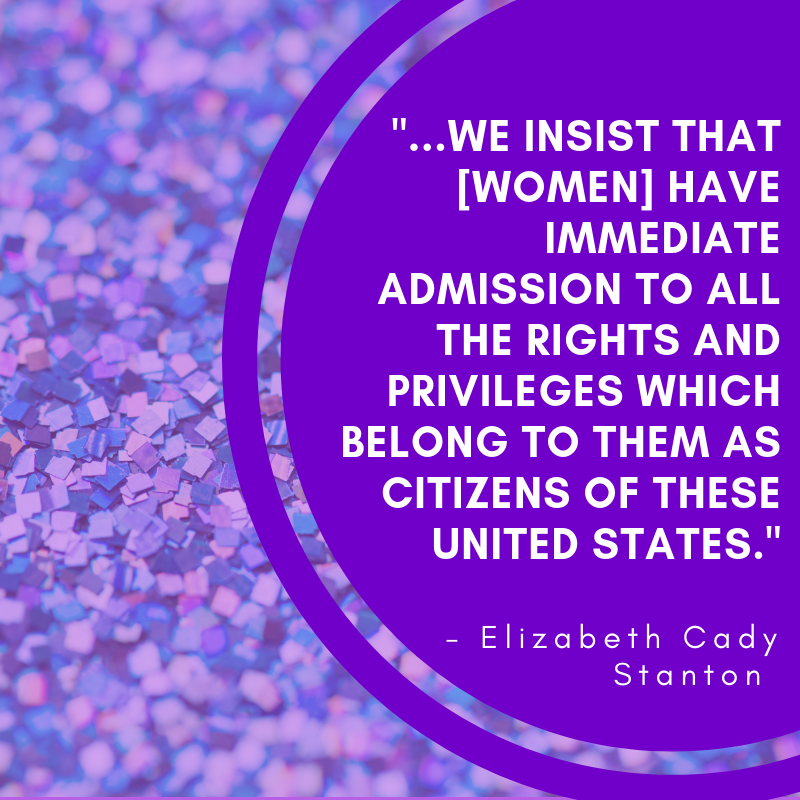 During Women's History Month in March, I looked back at my 15-year-old self when I competed in the historical oratory category of a speech competition. I stood in front of two judges — two males and one female — and delivered the following words in my most loudest and fiercest voice I could project:
"…we insist that [women] have immediate admission to all rights and privileges which belong to them as citizens of these United States."  
Those words belong to suffrage leader Elizabeth Cady Stanton. I chose to recite the Declaration of Sentiments, which was delivered by Stanton at the Senaca Falls Convention in July 1848. For 10 minutes, I transformed into Stanton herself, expressing her frustration and strong desire for women's equality and the right to vote.
Many women, including Stanton, are attributed to the passage of the 19th Amendment. Other notable suffragists include Alice Paul, Susan B. Anthony, and Lucretia Mott. They are often the faces of the women's suffrage movement. And to their credit, their stories deserve to be recognized and retold in American history.
However, we must not ignore the stories of revolutionary women of color who were likely excluded in the spaces of white suffragettes. Two that come to my mind are Ida B. Wells who fought against disenfranchisement among African Americans and other forms of oppression, as well as Mary McLeod Bethune who braved attacks during voter registration drives as she advocated for racial and gender equality. These women, and many others during the U.S. suffrage movement, faced the challenges of mediating their own identity politics of the time. For them, the right to vote intersected with their own civil rights agenda, which led them to push for suffrage through a human rights lens. The Suffragist Memorial provides a comprehensive list of African American suffragettes, but I am sure there are many more women of color suffragists not documented in U.S. history.
But based on the history that we know, these historical achievements remind us that women cannot take for granted their freedom to vote, work on political campaigns, advocate on policy issues, and run for office. Fast forward to today, we've seen a record of milestones set by women in American politics.
Nearly two decades after that competition, I still feel the fire from Stanton's words. There is much work to be done, as gender parity exists today in Montgomery County politics. The 2018 general election results revealed a much greater need to elect women to countywide public offices. For this reason, I look forward to engaging in the political process with many other diverse women in 2020 with the same fire as Stanton.  
I did not win the speech competition and I'll never know the reason. Perhaps the judges felt Stanton's speech was not relevant to modern day. But at least the speech remains relevant to me.
Who is your favorite suffragette leader in U.S. history? Let us know on Twitter: @PoliticsWithin, #PolitcsWithin