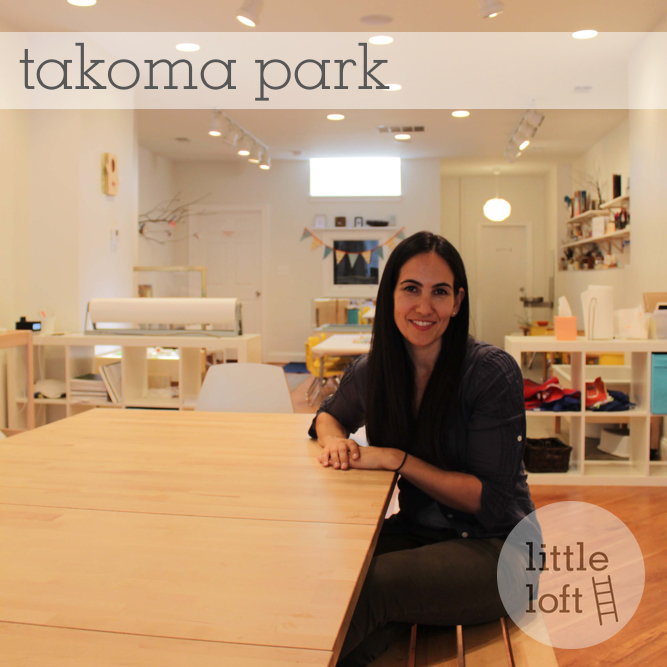 A New Children Art Studio to Open in Takoma Park
A new art studio for some serious play time is scheduled to open on May 17 in Takoma Park.
Little Loft is opening its third location. Their mission, according to Lia Salza, founder and Takoma Park resident, is to make Takoma Park a destination for children interested in arts.
"[Takoma Park] is also a very artistic community. … We are really just happy to be in this neighborhood," Salza said.
The idea, she added, was born after her and a friend-both mothers and teachers- were looking for a place to bring their children.
The new art studio is located at 7007 Carroll Avenue- a place that Salza added can also be a destination for mothers.
"It's also a place for moms to kind of get to know each other," she said.
At Little Loft, preschoolers and school-age children can draw, build, and create. Starting June 16, children ages 4 to 12 can participate in summer camps open from 9 a.m. to 3 p.m. The studio also offers aftercare available from 3 p.m. to 6 p.m.
The other two locations are in Capitol Hill and Portland.
"They can explore different materials every time," Salza said.
Drop-in is $15. Five to 10 visits $12 per visit and siblings are half price. Summer camps vary from $25 to $650.
Salza added they also hope to soon have partnerships with other organizations.
"We always participate in street festivals like Art Hop and on Earth Day we had a table. … I hope to have partnerships with schools in the area," Salza said.
For more information, visit the Little Loft website.