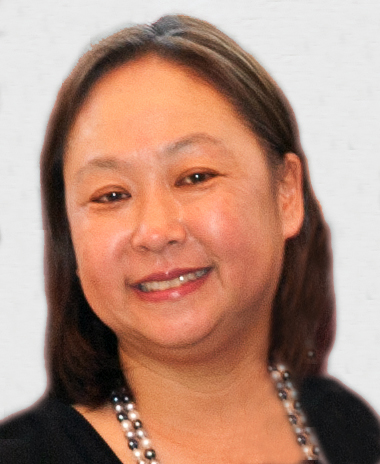 A New Executive Director for IMPACT Silver Spring
Jayne Park is the new executive director of IMPACT Silver Spring- a nonprofit that works with all members of the community. Park talked about organization's future, her experience in positions of leadership, and shares a message to Montgomery County residents.
– As of Dec. 1, you're the new executive director of IMPACT Silver Spring, how are you feeling?
I am feeling enormously grateful and privileged to be serving in this position. I have been an active member of IMPACT's network for over 10 years, and believe very much in IMPACT's innovative community change approach.
– You've held different positions of leadership for the past 17 years, what are some of your plans to help IMPACT be even more engaged in the community?
In addition to my years of leadership experiences, over the last several years, I have embarked on a deep and expansive learning journey around network-building practices, as well as creative community-wealth building approaches, including worker-owned cooperatives. I am excited to bring my experiences and learnings to IMPACT, and to support staff in deepening and expanding their practices on the ground.
– You've worked for places such as the Community Foundation for Montgomery County, Asian Pacific American Legal Resource Center, and Consumer Health Foundation's Health Equity and Racial Equity Advisory Committee. Is it going to be a different pace leading an organization like IMPACT?
Given IMPACT's unique network-building approach, I believe that a successful leader for IMPACT must understand the nuances of leading effectively in a network environment. This type of leadership is not about top-down control and traditional hierarchy, but rather about sharing power and decision-making, empowering others to lead, breaking down silos and divisions, and fostering networks of connections and relationships across lines of difference. In addition to my years of practical leadership and management experiences, these are the transformational qualities and values that I hope to bring to this position.
– Tell us a little bit about you? Who is Jayne Park when she is not the executive director?
I am the proud wife of Chan Park, an accomplished attorney who has dedicated his life to public service. I am also the proud mother of Ethan who is in 7th grade, and Julia who is in 10th grade – both are in Montgomery County Public Schools. My faith life is also extremely important to me. I am the proud daughter of a United Methodist minister, and am currently an active member of the Silver Spring United Methodist Church.
– What's the most important thing in life for you right now?
Living an integrated life filled with love, purpose and meaning, and helping others to realize the same.
– A message to all residents who are part of IMPACT Silver Spring?
Through a set of intentional practices developed over many years, IMPACT today is weaving together the social fabric that leads to individual and collective well-being, increased economic opportunities for struggling families, and a stronger sense of community in diverse neighborhoods across Montgomery County. We are doing this person-by-person, circle by circle, and neighborhood by neighborhood. It is painstaking work – but it is vital to building a thriving multi-cultural community. We cannot do this alone, and need the continued help of everyone!