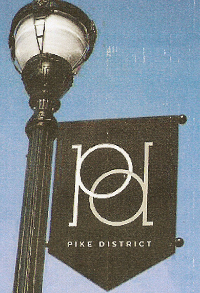 A New Logo, a Delicious Fundraiser, and Placemaking
On Tuesday, April 28, from 5 – 9 p.m., you can fill your stomach with delicious food while filling the coffers of Friends of White Flint. Simply enjoy dinner at ShopHouse Southeast Asian Kitchen in Pike & Rose on April 28th from 5pm to 9pm and mention Friends of White Flint. That's all you need to do, and ShopHouse will generously donate half of the cost of your meal to Friends of White Flint.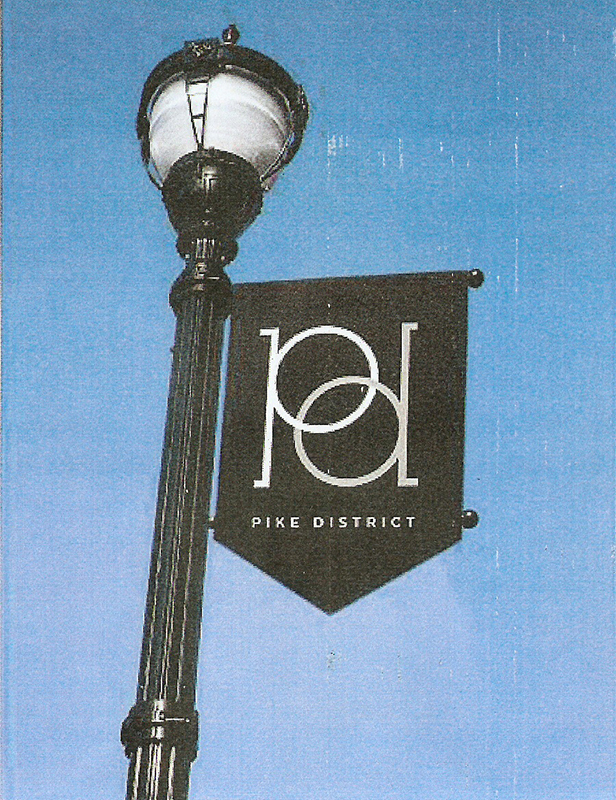 So how sleek and gorgeous is this new Pike District logo? While a color scheme is still being determined, on Tuesday the White Flint Downtown Advisory Committee voted to adopt this as the logo for the Pike District.You can also read the highlights of Tuesday's Downtown Advisory Committee meeting by clicking here.
When we talk about a particular area, are we looking to save time or spend time in that area? In other words, are we just passing through, like on I-270, or are we spending time, like we would in North Bethesda 1 or Pike & Rose? Too often, traffic engineers think only about saving time in the quest to get from Point A to Point B. They fail to consider the many benefits of encouraging and allowing people to comfortably live, work, and play in a particular area. This has many implications. For example, speed. If you're trying to create a Place, you need slower speeds. Slower speeds make people safer, so while cars are accommodated (they can still drive, albeit at 25 mph instead of 40 mph) they are not prioritized. People hanging out, walking, riding bikes, taking transit — that is the priority when you're creating a Place. Read more about creating Place in the Pike District.
Friends of White Flint welcomes its newest member, The Bozzuto Group! Bozzuto Management Company proudly serves several communities in the White Flint neighborhood such as North Bethesda Market, Timberlawn Crescent, Strathmore Court at White Flint, and The Monterey. Headquartered in the Washington, D.C. area, and celebrating its 27th year in business, The Bozzuto Group is a diversified residential real estate company that provides a broad range of real estate services throughout the Mid-Atlantic and Northeast. The company's areas of expertise lie in homebuilding and multifamily development, as well as construction and management both for itself and its clients. The company's skills have been attested to by the National Association of Home Builders, who recognized Bozzuto as the nation's premier apartment development company, and twice as management company of the year.Throughout The Bozzuto Group's 27-year history, the company has developed, acquired and built more than 38,000 homes and apartments and currently manages more than 50,000 apartment units in 200 communities throughout the East Coast. The company is committed to providing quality housing for individuals of all income levels, producing and managing everything from luxury homes and apartments to affordable housing solutions. For more information, please visit www.bozzuto.com.