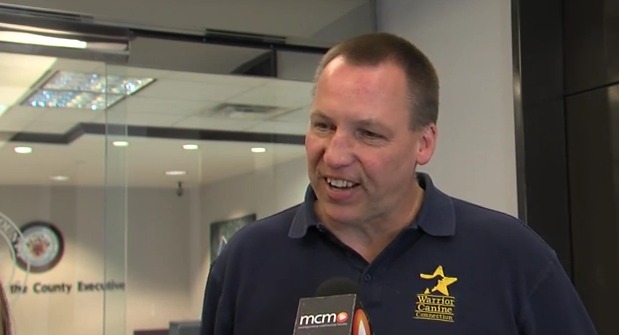 A Popular Puppy Cam (Video)
In this MyMCMedia extra, you will learn about a popular puppy cam housed in Brookville. In its first year, the puppy cam attracted 5.3 million views and launched a virtual community of extreme puppy watchers (EPW) from around the world. Find out more from the executive director of Warrior Canine Connection, Rick Yount, who we recently meet outside the county executive's office in Rockville:
You can watch the puppy cam live right here: http://explore.org/#!/live-cams/player/service-puppy-cam.
Watch CCM's Susan Kenedy report on the Warrior Canine Connection for more information: