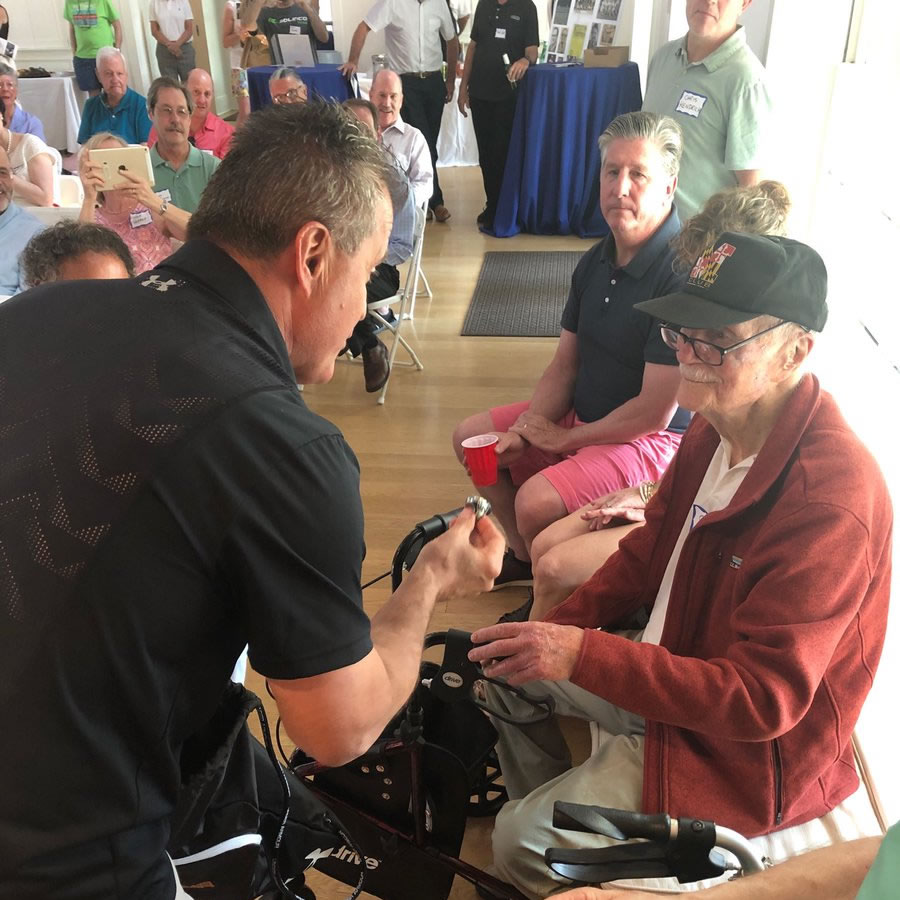 A Royal Celebration For 100 Year-Old Coaching Legend
It would be a substantial understatement to say that 100-year-old Doyle Royal has led a full life. More accurately, he has led many full lives as – among other things – a decorated soldier and a longtime and legendary soccer and tennis coach at the University of Maryland.
On Sunday, Royal was honored by dozens of his friends, family and former pupils at The Edgemoor Club in Bethesda where he has played tennis since 1946. One of the speakers was current University of Maryland soccer coach Sasho Cirovski who has led the Terps to three national championships including last year. Cirovski spoke glowingly of Royal and his many accomplishments then surprised everyone in attendance by announcing that he was presenting Doyle with his championship ring for leading Maryland to a co-national championship in 1968 – 51 years ago.  It was a goosebump moment for everyone in attendance.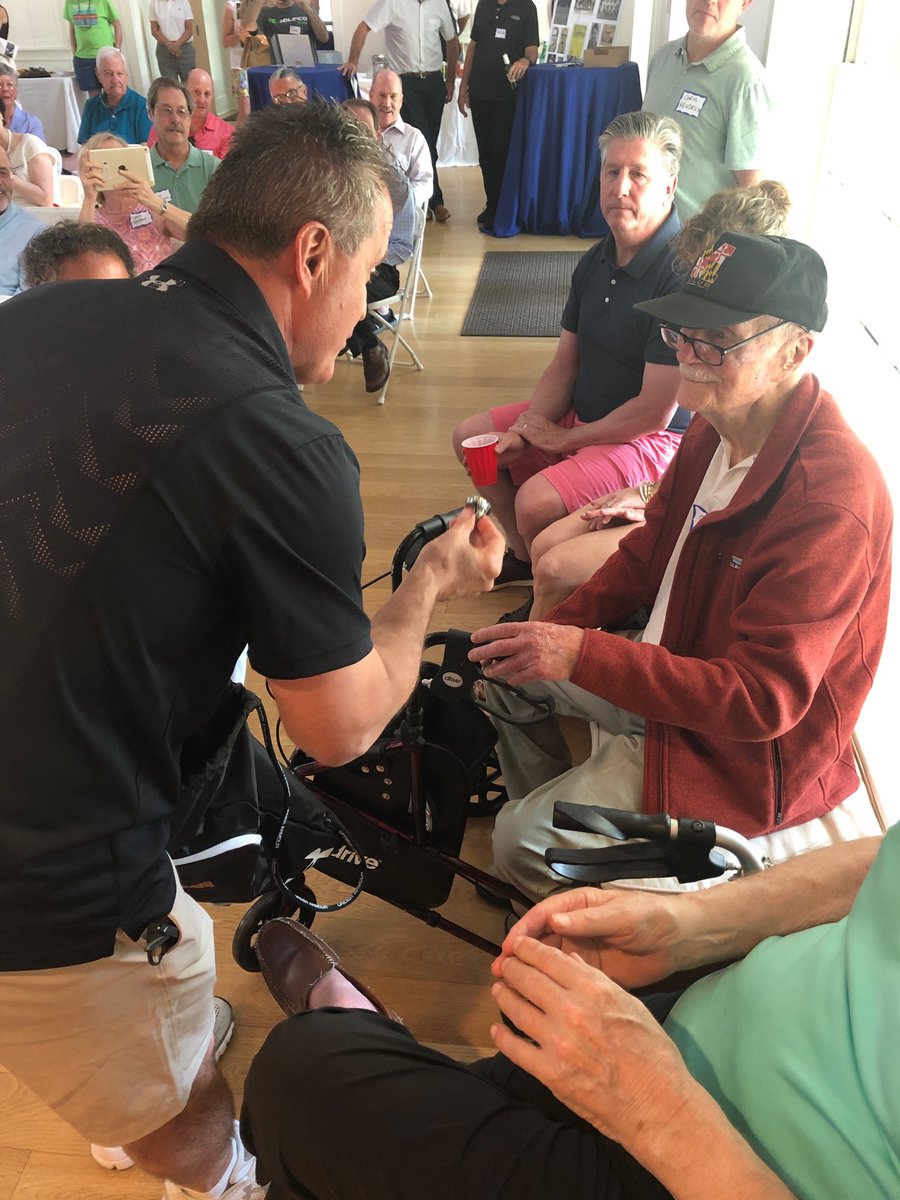 Born in Washington, D.C. in 1919, Royal attended the University of Maryland where he played both soccer and tennis. After graduation, he went on to fight in World War II as a Second Lieutenant in the Army's 90th Infantry Division. Prior to the Battle of the Bulge, he was wounded while single-handedly stopping a German Panzer tank for which he was awarded the Silver Star and Purple Heart.
After the war, Royal returned to the University of Maryland where he began his legendary career as the men's tennis and soccer coach. He coached soccer from 1946-1973 compiling a 217-58-18 record and still holds the school record for highest lifetime winning percentage (.771), the high point being the national championship in 1968.
As a tennis coach, Royal led the Terrapins to a remarkable 17 ACC championships over a 27-year period (1954-1980).
Royal played competitive tennis will into his 80's winning the 1999 USTA Mid-Atlantic men's 80's singles title on clay and the USTA Maryland Outdoor 80+ and 85+ singles championships in 2001 and 2006, respectively.