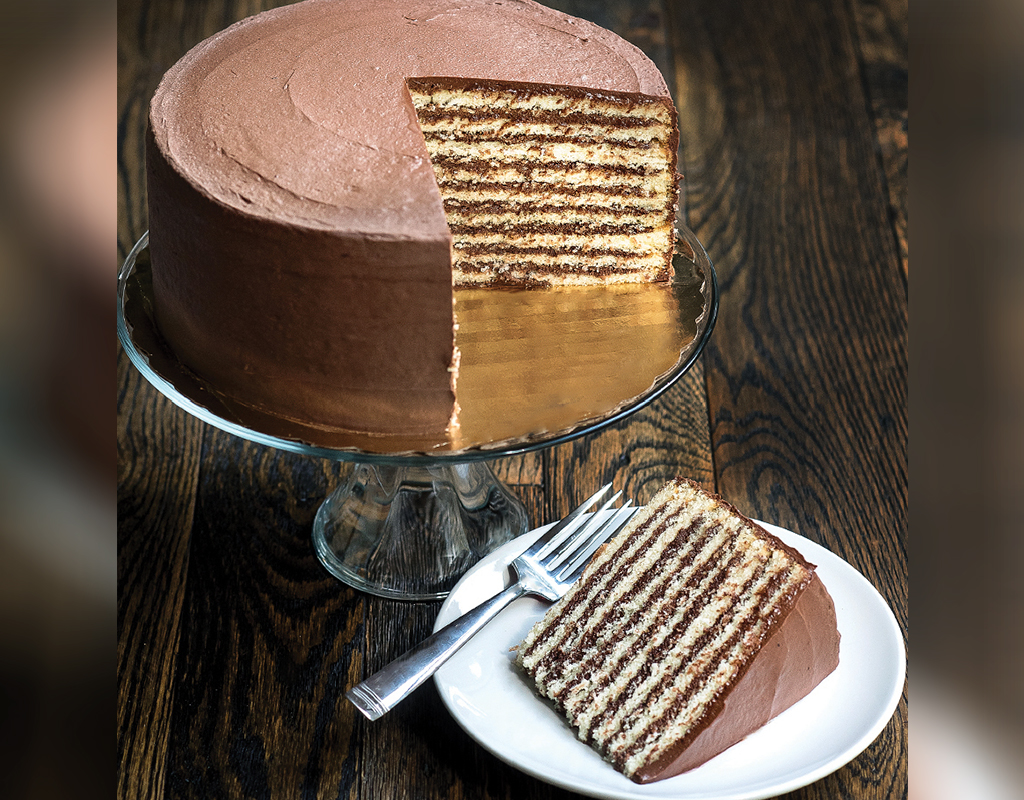 A Slice of Home: Delaney Sweet on Maryland's Official Cake
Looks like former Rep. John Delaney (D-Md.) has been bringing a slice of Maryland with him on the presidential campaign trail.
Since January, Delaney's campaign has spent $1,139 at a Smith Island Bakery Co., the Federal Election Commission says. Most of that — $699 — just in the last quarterly reporting period. And most of the transactions are labeled as "event expenses," but a few fall under "meals."
Smith Island Cake was named the official cake of Maryland in 2008 when it joined the ranks of the Baltimore oriole, blue crab and black-eyed Susan as state symbols. The cake traditionally has eight to 10 thin layers of yellow cake with chocolate icing in between, but is available in other flavors like coconut, fig, strawberry and more.
John Delaney spent $699 at Smith Island Baking Company, a cake company on the Chesapeake Bay. That's enough to serve cake to more than 170 people, according to the estimates on the site. https://t.co/JosvHGfRpt pic.twitter.com/khVp6ggZoF

— POLITICO (@politico) July 23, 2019
According to Smith Island Baking Co., the cake originated in the 1800's as a way for watermen to feel close to their wives. When the men went away for the oyster harvest, their wives would bake Smith Island Cake "to help them feel together, even when they were apart," the company's website says.
Attempts to get a comment from the Delaney campaign were unsuccessful.