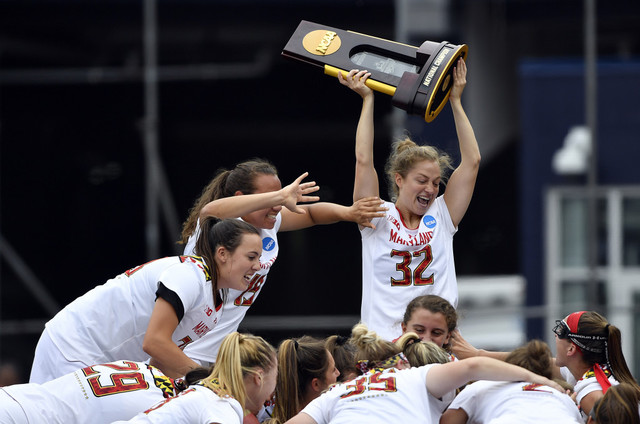 A State of Domination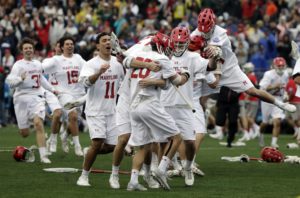 The sport of lacrosse is huge in the state of Maryland. From youth club ball to the many powerhouse college teams, Maryland is the capital of the lacrosse world. This year in the NCAA Lacrosse Championship, the University of Maryland took home the trophy in Men's and Women's lacrosse. The Terp men took home the trophy in a 9-6 win over the Ohio State Buckeyes. The Terps came into the tournament as the #1 overall seed and did not disappoint. On their quest to the national championship the Terps beat Bryant, Albany and Denver. Maryland was led by star senior attackman Matt Rambo. The senior standout had 18 points in the three tournament games leading up to the national championship including two 8 point games. Rambo finished with 87 points in the 2017 season and he helped deliver UMD their first lacrosse championship win since 1975.
For the Lady Terps, their national championship victory capped off an undefeated season. The Maryland women went 23-0 with a championship win over Boston College, 16-13. The Terps have won six national championships since 2000 under coaches Cindy Timchal (2000,2001) and Cathy Reese (2010,2014,2015,2017). The Terps had six people with at least 70 total points this year. That balance made them very hard to stop and was part of the reason nobody could defeat them. Megan Whittle (87 points) and Zoe Stukenberg (84 points) were the Terps leading scorers on the year. Whittle finished the season with 71 goals including two in the championship games. Stukenberg is a more balanced player who scores and feeds almost equally. Stukenberg had two assists in the championship and 31 on the year.
It is clear to s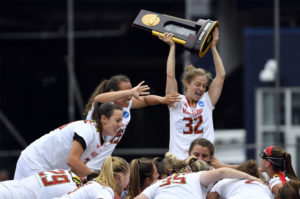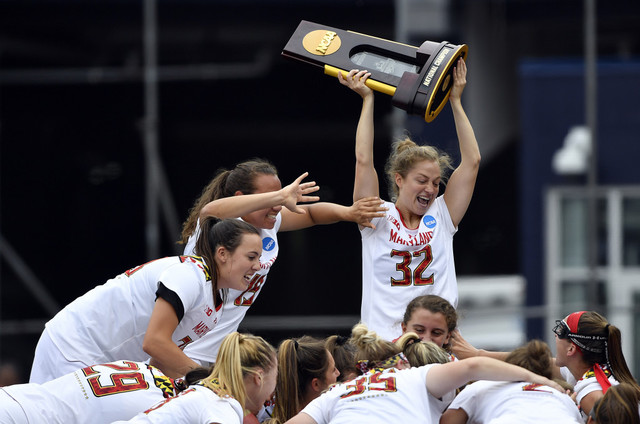 ee that both Maryland women's and men's lacrosse dominated the competition. In even bigger news, Matt Rambo and Zoe Stukenberg both took home the Tewaaraton award for the most outstanding men's and women's lacrosse player in the NCAA. Not only did Maryland sweep championship weekend but also the Tewaaraton awards! Talk about a year for the Terps!
In other levels of lacrosse the state of Maryland dominated too. In Division 3 NCAA Lacrosse, Salisbury beat RIT 15-7 to claim their 9th national championship since 2000. In high school lacrosse, the Landon School in Bethesda, Maryland went 21-0 and won the IAC Championship over Bullis, 18-7. Landon finished the season ranked #1 in the Mid-Atlantic according to Inside Lacrosse and #2 in the country. The success of the state of Maryland in the game of lacrosse has been amplified this year and it might be like this for a while so stick around folks.