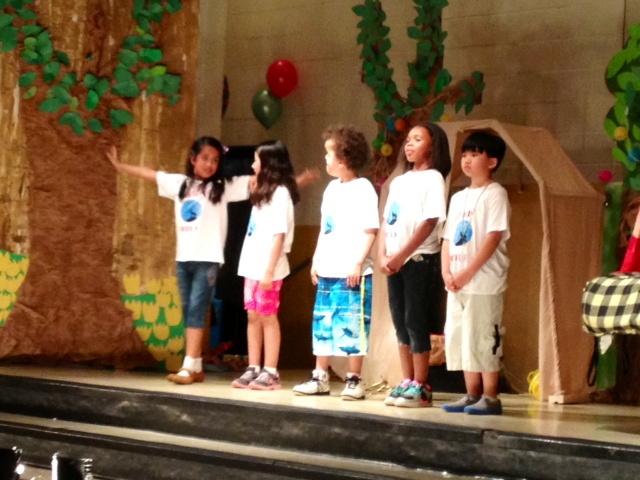 "A Storm Inside" (Photos and Video)
UPDATED 5/14
There's an inspiring approach to learning going on inside a third grade classroom in Montgomery Village that is truly changing lives. MyMCMedia's Sonya Burke reports.
At the very beginning of the 2012-2013 school year, Ms. McGinn's third grade class at Stedwick Elementary School in Montgomery Village formed the Fire Starters Kids Opera Company.
The company consists of 19 students who spent the entire year creating an original opera entitled, "A Storm Inside." However, this is not just an arts program.
McGinn utilizes the opera as a vehicle to teach the third grade curriculum, as well as essential life skills. The walls of the school's hallways are covered in the students' school work documenting the year-long process and how their work on the opera is integrated to learning.
The students' performed "A Storm Inside," on May 8 and in the audience were many VIPs, including: MCPS school board members, Montgomery County Council staff, Delegate Kirill Reznik, long-time program supporter Cheryl Kagan, representatives from the Washington National Opera, teachers, classmates and others.
Here are some more photos from the performance: