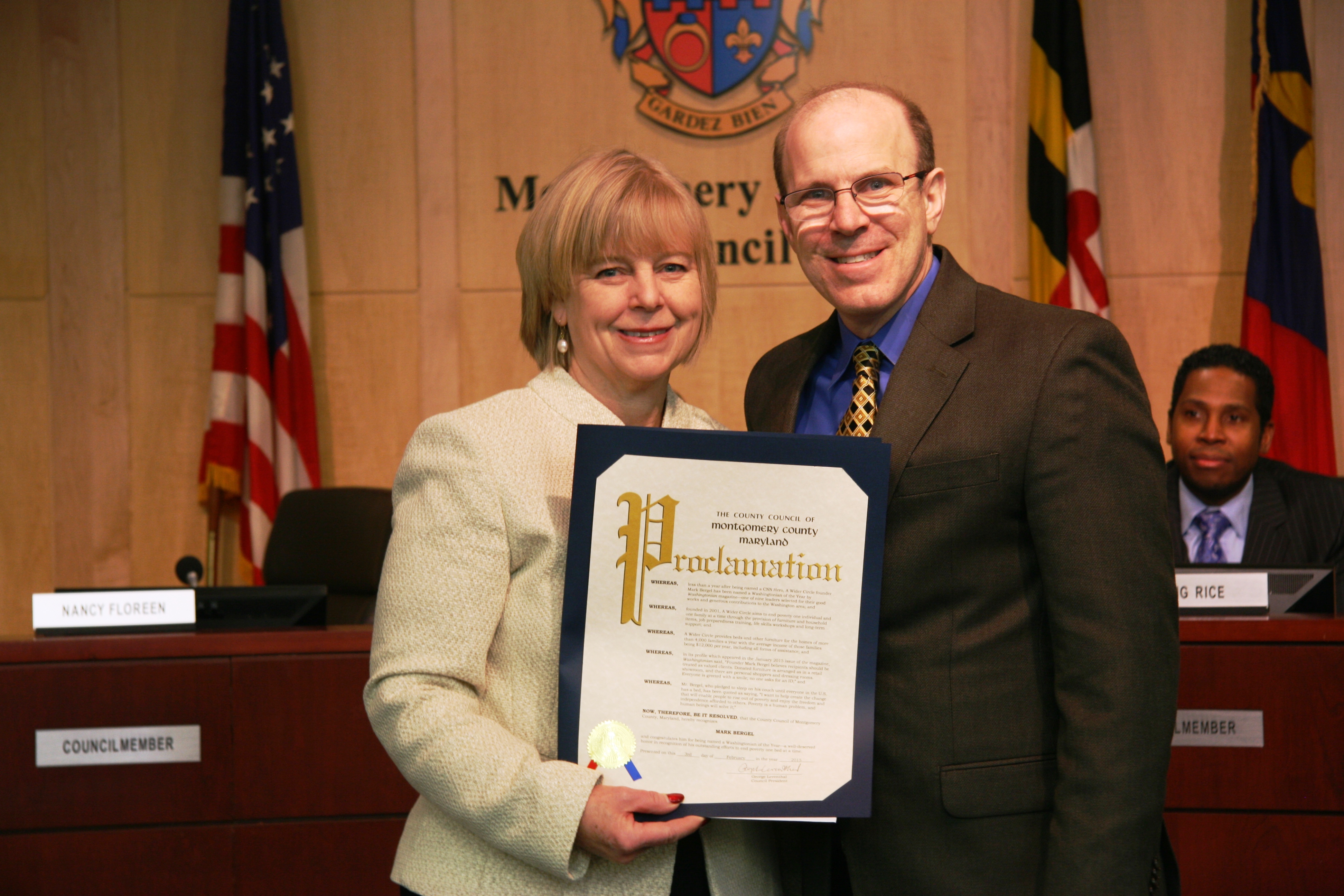 A Washingtonian of the Year (PHOTOS)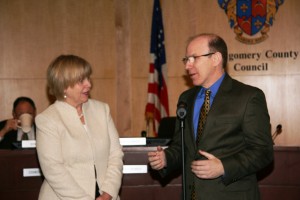 Mark Bergel, who in 2001 founded A Wider Circle to help end poverty by providing individuals and families in need with furniture, household items, job training and life skills workshops, on Feb. 3 was honored by the Montgomery County Council for his efforts with the constantly expanding organization.
He was recently named one of nine Washingtonians of the Year by Washingtonian magazine. A Wider Circle now serves more than 4,000 families a year.
County Councilmember Nancy Floreen presented a proclamation on behalf of the Council.