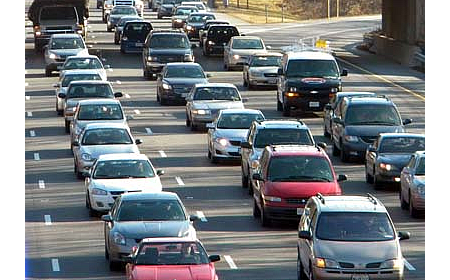 AAA Travel Forecast for Thanksgiving Holiday Week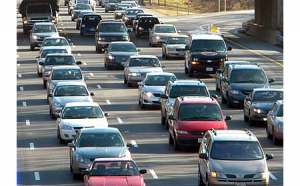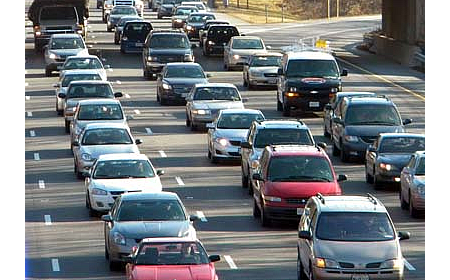 AAA Mid-Atlantic estimates 46.3 million Americans, including over 983,000 Marylanders, will journey 50 miles or more from home during the Thanksgiving weekend, reflecting the highest volume for the holiday since 2007.
The Thanksgiving holiday travel period is defined as Wednesday, November 26 through Sunday, November 30.
Nationwide, travel is estimated to increase 4.2 percent compared to last year's holiday. Nearly 90 percent of travelers (41.3 million) are expected to celebrate Thanksgiving with a road trip, reflecting a 4.3 percent rise compared to the 2013 holiday, while air travel is projected to increase three percent as approximately 3.6 million travelers fly.
Maryland's travel forecast is detailed in the chart below:
2014 Projected Thanksgiving Day Holiday Weekend Travel – Maryland
Travel By Mode

Estimated # of Maryland Travelers

% Increase/ Decrease

Total

983,100

+3.2%

Auto

888,300

(90.4% of travelers)

+3.0%

Air

72,800

(7.4% of travelers)

+6.2%

Other Modes (bus, train, watercraft)

22,000

(2.2% of travelers)

+5.3%
"The nation's overall economic picture is brighter than it was this time last year, helping to fuel consumer confidence and drive the increase in travel for this year's Thanksgiving holiday," said Ragina Cooper Averella, Manager of Public and Government Affairs at AAA Mid-Atlantic. "Improvements in several key economic factors, including employment, GDP and disposable income, are motivating consumers to open up their wallets and get away for the holiday."
Impact of Gasoline Prices on Travel Plans
The price of gasoline nationwide and in Maryland has fallen below $3.00 per gallon for the first time in nearly four years, a welcome gift for travelers as they head into the busy holiday travel season. AAA Mid-Atlantic expects most U.S. travelers will likely pay the cheapest Thanksgiving gas prices in five years when the national average for the holiday was $2.63 per gallon and $2.60 in Maryland.
"Holiday joy has come early this year with travelers likely to pay the lowest Thanksgiving gas prices since 2009," commented Averella. "Lower gas prices are helping to boost disposable income, thus enabling families to carve out more money from household budgets for travel this Thanksgiving."
The national average price for gasoline today, November 20, is $2.85, a 36 cents per gallon decline from last year on this date, while Maryland's average is $2.87, which reflects a 44 cents drop.