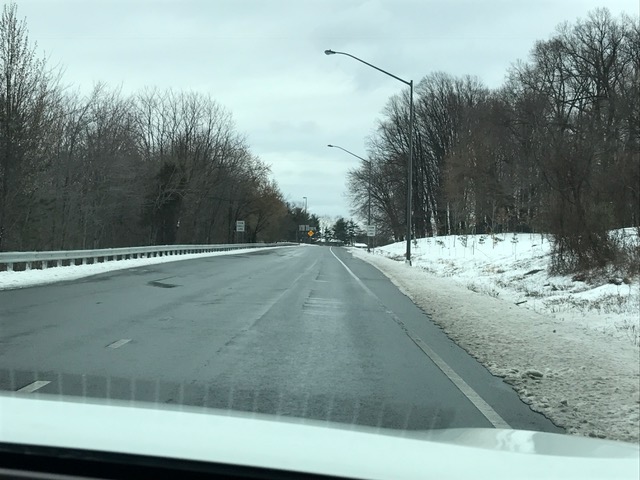 AAA Urges Motorists to Prepare for Winter Season
As temperatures begin to cool, AAA Mid-Atlantic is urging motorists to prepare for the winter by conducting a seasonal car check-up.
More than 1.7 million AAA roadside assistance calls were recorded so far this year and approximately 450,000 were in Maryland.  A seasonal checkup, according to AAA staff, could minimize breakdowns.
"AAA recommends motorists use a simple checklist to determine their vehicle's winter maintenance needs," Chris Storms, AAA Car Care Center Regional Director, said. "Many of the items on the list can be inspected by a car owner in less than an hour, but others should be performed by a certified technician."
There are six key checks AAA recommends to prepare for winter weather:
Clean any corrosion from battery posts and cable connections. Wash all surfaces with battery terminal cleaner or a solution of baking soda and water. Have the battery checked by a professional to ensure it is strong enough to face cold weather.
Have any engine drivability problems corrected at a reputable repair shop. Symptoms like hard starts, rough idling, stalling or diminished power could signal a problem that would be exacerbated by cold weather.
Replace worn windshield-wiper blades and use cold-weather windshield washer solvent and carry an ice-scraper.
Inspect all lights and bulbs and replace burned out bulbs.
Have your mechanic check the exhaust system for leaks and look for any holes in the trunk and floorboards.
Examine tires for tread depth and uneven wearing. Check tire pressures once a month, when tires are cold, before driving.
AAA also encourages motorists to prepare and travel with a winter weather emergency kit:
Mobile phone pre-programmed with rescue apps and important phone numbers including family and emergency services, as well as  a car charge
First-aid kit
Non-perishable snacks for both human and pet passengers
Bag of abrasive material (sand, salt, cat litter) or traction mats
Blankets
Flashlight with extra batteries
Jumper cables
Warning devices (flares or triangles)
For a complete list of items for an emergency kit and for more information on preparing your vehicle, click here.