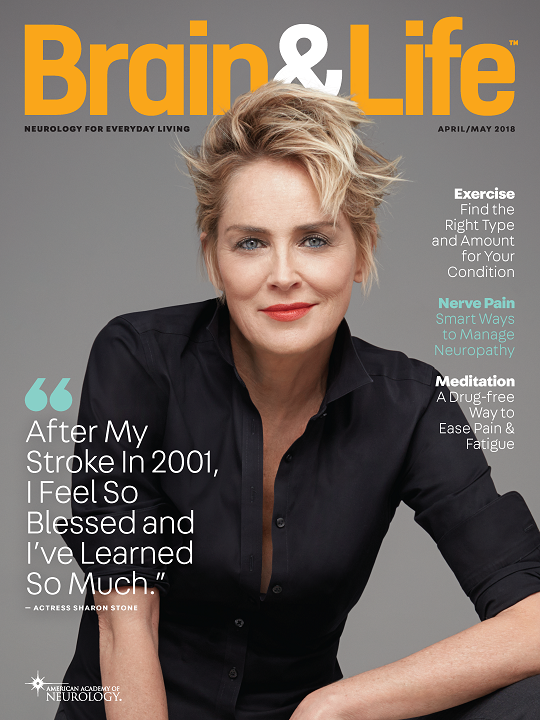 ABCs of Brain Injury: L Is for Life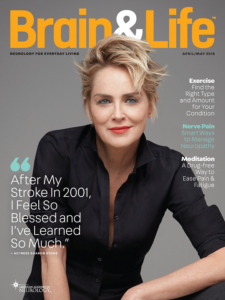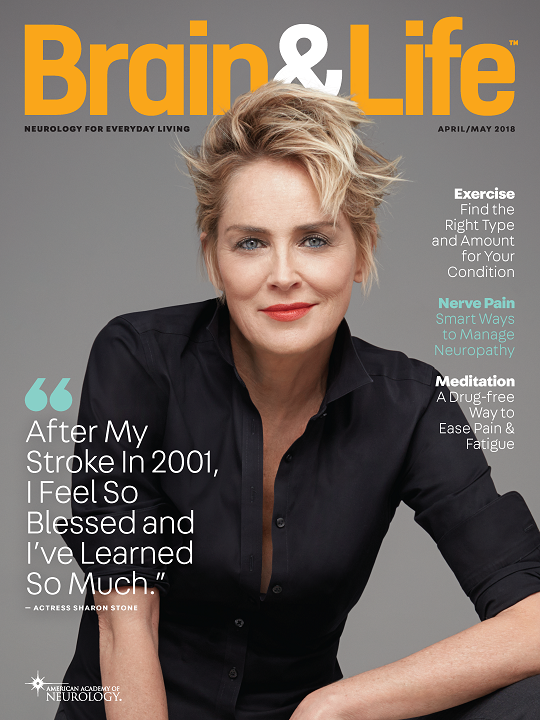 So many of us are caught up in our jobs, our commute, and all the incidental errands and chores that take up our time. But after coming so close to death, I have a new perspective on what is important to me. And that's life.
The American Academy of Neurology has redesigned and changed the name of its free magazine, Neurology Now to Brain & Life, and its debut issue is a knockout, with the actress Sharon Stone on the cover. She had a stroke in 2001.
In the article, she sums up my feelings about what my brain injury has taught me: "Anyone who goes through any of these things — cancer, stroke, heart attacks — it's a new you. The old you is gone. There is too much you've had to go through. With luck, the new you is going to be better." She, along with longtime friend Melanie Griffith, spoke about the the challenges they faced after being diagnosed with stroke and epilepsy, respectively, as part of a panel for the Women's Brain Health Initiative back in October.
Every morning brings another day to try to find what the "new me" is going to be. Although my brain injury was caused by a  virus, the majority of the members of my brain injury support group are there because of car crashes.
At 63, I realize that I no longer have youth on my side, but what is even more important is that this injury has given me a much greater awareness of the importance of each day.
When I see people driving aggressively now, I think to myself, "You can do something in a second that you will regret for a lifetime," a line I repeated over and over to my two sons when they were teenagers learning to drive.
So many of the survivors I've met have brain injuries that resulted from a car crash. According to statistics from the Maryland MVA, Montgomery County accounted for 12% of the crashes in the state, an average of 12,000 car crashes a year,  between 2012-2016. (Only Baltimore at 15% and Prince George's at 13.7 had higher rates of crashes in the state.) So the next time you're about to  miss an exit, just go the extra few minutes to the next exit and turn around, rather than cut across several lanes and endanger yourself and others.
Years ago, I remember seeing a sign on a message board outside a church that said "God's gift to you is life; your gift to him is what you do with it." While I don't consider myself a member of any organized religion, I do believe in a power greater than myself; call it what you will.
So I try to make sure I take advantage of each day and continue to learn. A brain injury sets you back years. On July 8,  it will be 5 years since the first symptoms began, and I am still trying to improve each day. Self-care is my full-time job, and I have never worked so hard in my life.
That 5 minutes you were trying to save by cutting over to the exit you missed is nothing compared to years of therapy you may need after a crash.
I'd like to hear your thoughts on how you make each day count, or whatever else is prompted by this post. Please leave any comments below.