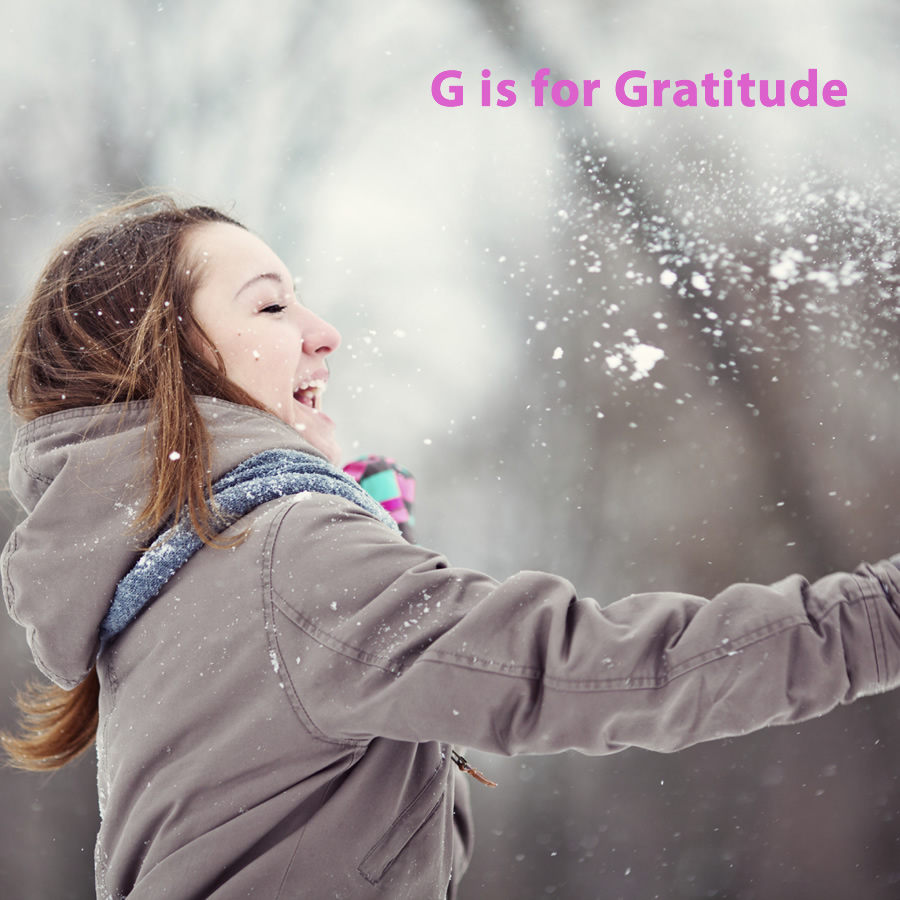 The ABCs for Brain Injury Survivors: G is for Gratitude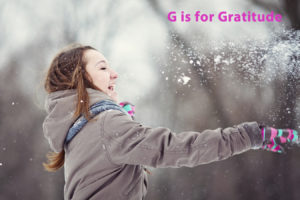 One thing I have done  since the beginning of my recovery from my brain injury is be grateful for any small step I can make to improve myself physically, mentally or spiritually.
My first gratitude lists consisted of any small step I made in my physical progress. For example, as the experimental medication began to decrease the level of JC Virus in my spinal fluid, my friends and family would remark how much my speech or my balance had improved.
I confess that I was seeing the glass as half-empty in those early days. But it begin to dawn on me that being understood when I spoke was huge!
It had been months since my speech on the phone was understandable, and to this day, the effort it takes to enunciate in order to be understood can be exhausting.
But I soon realized that  any improvement, regardless of how slow it occurred, was a great thing and I began to celebrate every inch of progress, no matter how incremental it was.
It helps dispel the "woe is me" self-loathing that we brain injury survivors can fall into.
One of the highlights of my gratitude list was finding members of my new tribe by attending a brain injury support group sponsored by the Brain Injury Association of Maryland, near my home in upper Montgomery County. I learned about it at the Brain Injury Association of Maryland annual conference, which is held in March. I hope you'll join us March 15-16 north of Baltimore City. Joining the association is free for survivors, so make sure you do it today and add that to your gratitude list.
The group meets twice a month, except in December and January, when it's only once a month; the caregivers gather in one room and the survivors in another. I am one of the lucky ones whose caregiver joins me at each group.
Since my brain injury didn't happen until my late 50s, my losses were not nearly as great as those in their 20s and 30s, who lost not only careers, but their ability to parent their young children. It is also sad that  many spouses can't handle the reality of brain injury, and divorce the survivor.
So having the support of my family and friends is also a reccurring item on my list.
Joining the Brain Injury Association is free for survivors, so make sure you do it today and add that to your gratitude list.
Please comment below on what you're grateful for today, or any day.