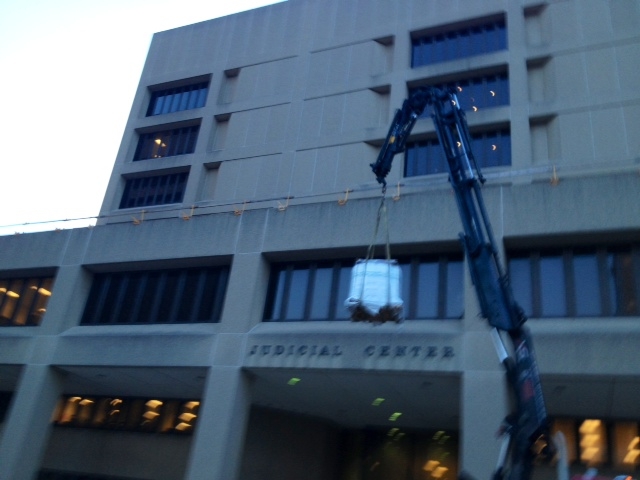 Access to Courthouse Changes on Sept. 30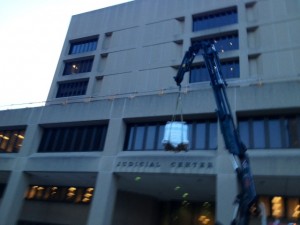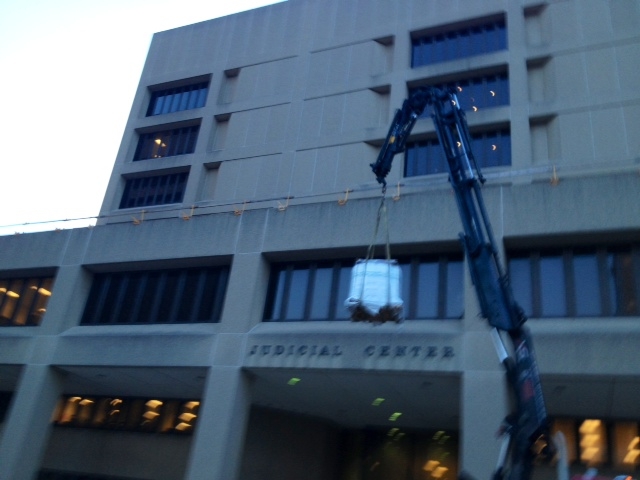 Montgomery County Sheriff Darren Popkin has announced that the Maryland Avenue entrance to the Montgomery County Circuit Court is scheduled to reopen on Sept. 30.
Due to continuing construction on the Circuit Court Annex project, the current Monroe Street entrance into the Montgomery County Circuit Court is scheduled to close temporarily on Sept. 30. The closure is expected to last about six months or more.
All Sheriff's sales and other legal auctions will move back to Circuit Court's Maryland Avenue entrance. Attorney, law enforcement, juror, employee and other pedestrian access to the Circuit Court will be exclusively through the Maryland Avenue or Montgomery County Executive Office Building cafeteria entrances.
The Circuit Court annex project involves an addition to and renovation of the Circuit Court. The Circuit Court Annex is a six story building with one level of underground parking and a one level mechanical penthouse. The Annex provides ten additional courtrooms and administrative spaces. The project is designed to comply with Leadership in Energy and Environmental Design (LEED) guidelines for LEED Silver, which includes a green roof and roof mounted photovoltaic panels. The project consists of three phases. Phase One (completed) includes the existing Circuit Court HVAC renovation for floors 6-9 and the penthouse roof. Phase Two includes the construction of the Annex and the phase three encompasses the interior renovation and upgrades of the remaining area of the existing Circuit Court.