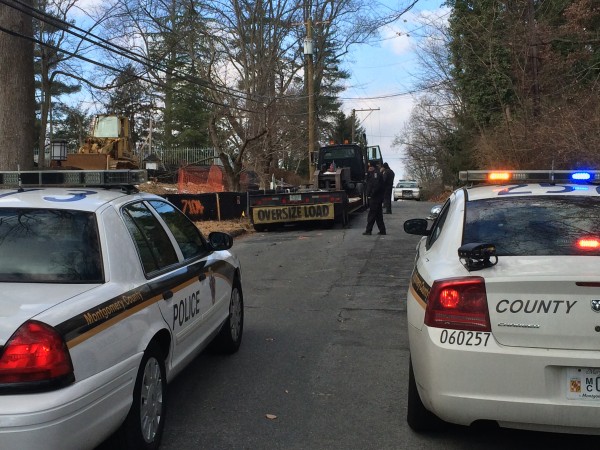 Accident at Construction Site (Photo)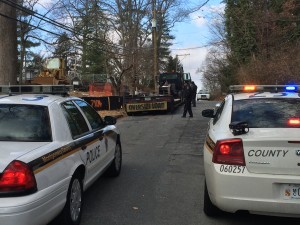 UPDATED Montgomery County police and fire responded to an accident at a construction site earlier today.
Police Spokesperson Angela Cruz said the accident was reported at 7:49 a.m. on Dec. 18 at Arrowood Road and Burdette Road in Bethesda.
Cruz said Burdette Road was closed for several hours while the investigation was underway on site.
According to Cruz, a construction worker was struck by a vehicle and transported to the hospital.
"We transported an adult male to a local trauma center (by land) with serious, life threatening injuries," said Beth Anne Nesselt, a spokesperson for Montgomery County Fire Rescue Service.
"This was on the scene of a construction site. We were dispatched about 7:49 am. It is my understanding that police were conducting an investigation. Early indications were that a construction vehicle may have rolled over on this individual as opposed to a car versus pedestrian type of incident," Nesselt said.
The road reopened shortly before 11 a.m. and the police investigation continues, according to Cruz.