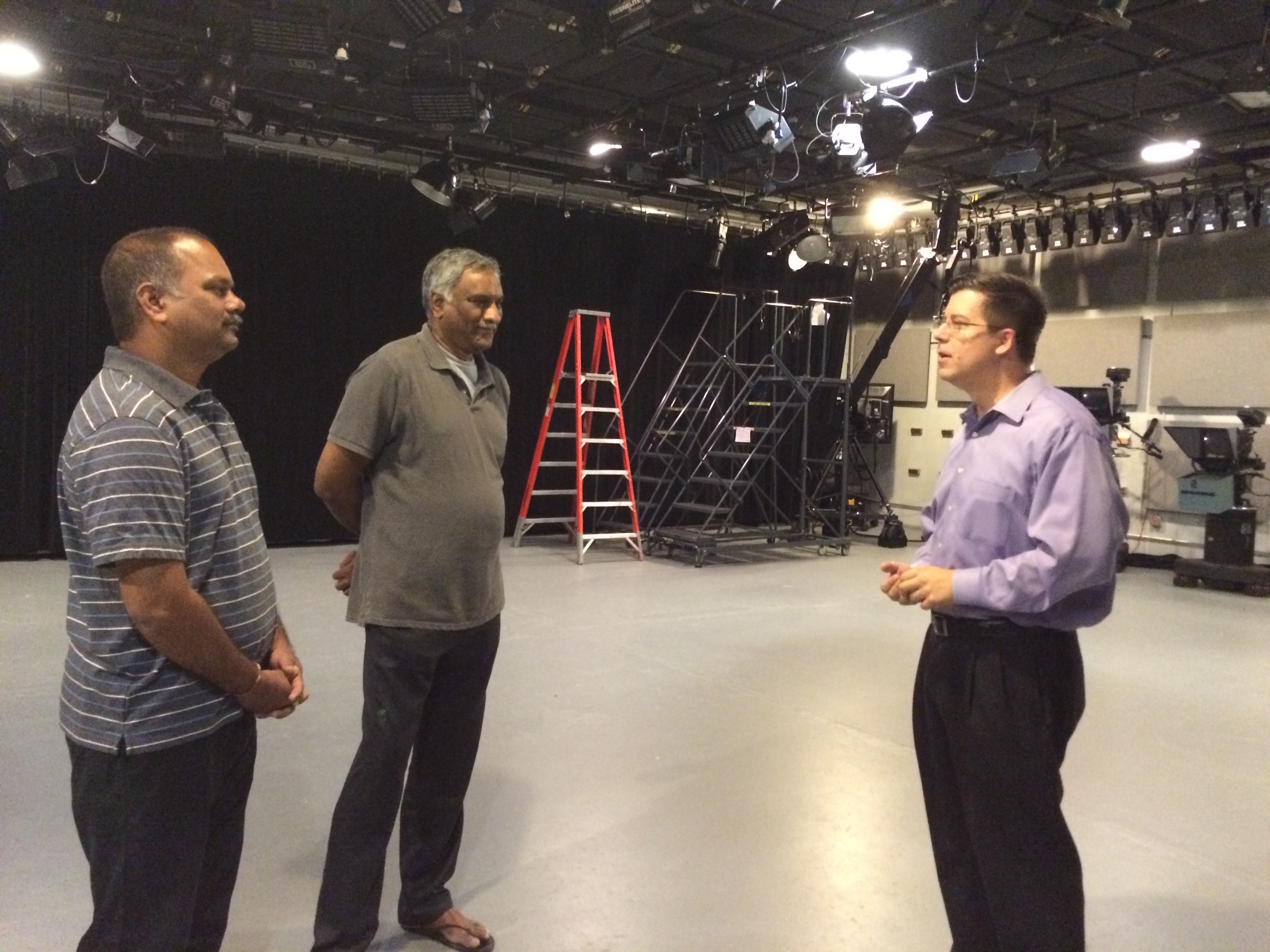 Acclaimed Tollywood Directors Tour MCM (PHOTOS)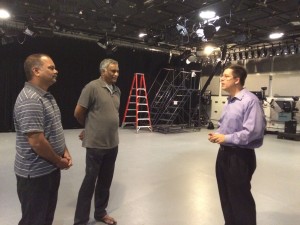 Merlyn Reineke, executive director of Montgomery Community Media (MCM), recently led a tour of the Rockville-based television station for some visiting executives from India.
Tollywood producer and director Tammareddy Bharadwaj and acclaimed director V.N. Aditya visited the station this week. They were accompanied by MCM board member Kiran Meegada.
During the studio tour, Reineke gave a station overview and talked about current programming on Access 19 and Montgomery Channel 21, as well as future opportunities.
Tamareddy, who also runs Channel 99 in Hyderabad, India, said he was highly impressed with MCM, especially its work to capture the mobile market. Aditya noted that the latest HD infrastructure is the right step towards digital programming.
Reineke said he is looking forward to working with Tammareddy's team.
Looking forward, Meegada said he hopes there will be a strategic partnership between MCM and Channel 99 so the TV stations can exchange content and programming.