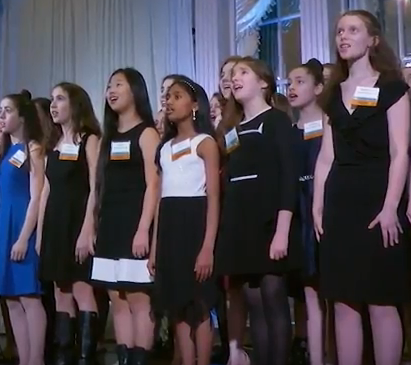 Adventure Theatre Holds 66th Annual Gala
It was a night of performances and surprises from some of the region's most talented youth during Adventure Theatre's 66th Annual Gala.
"We have all these kids that come to our theatre, 40,000 every year, to be entertained and to learn to be theatre artists," Michael Bobbitt, artistic director for Adventure Theatre, said. "We're here raising money to support them and their dreams to become Broadway stars and to help change the world."
The gala is not only a way to recognize the children's hard work and dedication to their crafts, but to recognize the adults who help to make their dreams come true.
This year's honorees are Dr. Kurt Newman , CEO of the Children's National Health System, and Artistic Director Diane Hamilton.
"This is just amazing and I am very appreciative," Hamilton said. "It's pretty incredible.  I am very excited and I love Adventure Theatre."
"I should be honoring them not the other way around," said Dr. Newman. "I'm just very humbled to be honored because the kids and what they're doing with theatre […]it's just amazing to be honored."
Since this year's theme is all about inspiring the youth, special guest Alton Fitzgerald White, who has starred on Broadway in Miss Saigon and the Lion King, performed with the youth.
"Children who perform in the arts or participate in the arts really become civic leaders," Leon Seemann, Managing Director for Adventure Theatre, said. "They're the ones who lead change."
To learn more about Adventure Theatre or how to get involved, click here.