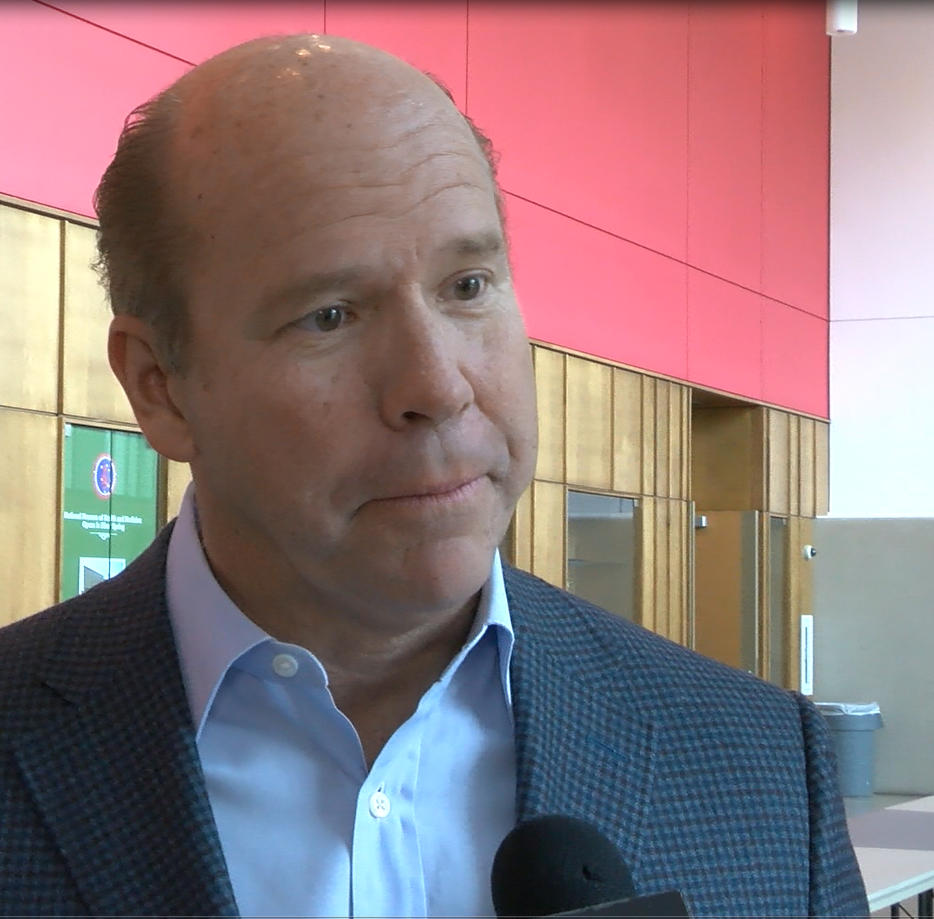 Advocates Criticize Trump Budget at Delaney Roundtable (VIDEO)
Environmental, housing and business advocates uniformly criticized President Donald Trump's budget Friday, saying its program cuts will have a dire effect on Montgomery County.
Rep. John Delaney assured the group that the budget will not pass in its current form, but he did warn that the county activists still have work to do.
"While we may not agree with their priorities, we should not assume they are dumb," Delaney said. "We should assume that they're going to continue to make their priorities reality."
Delaney spoke at a roundtable at Montgomery College, convened to discuss the effects the Trump budget would have on the county. Affordable housing advocates described how proposed cuts would hurt housing programs. A representative of the National Association of Retired Federal Employees described how the budget proposal would hurt retired federal workers.
Environmental advocates decried the elimination of funding for cleaning up the Chesapeake Bay. Alison Proust of the Chesapeake Bay Foundation said the bay serves as an economic engine for the state; people come to the area to enjoy sailing.
"No one wants to go sailing through a fish kill. It's gross," Proust said.
The advocates said people who oppose the budget cuts should speak up, writing members of Congress and writing administration officials.
Delaney, who is considering giving up his congressional seat to run for governor, said he had no news on that front. He said he'll make his decision at the end of July.