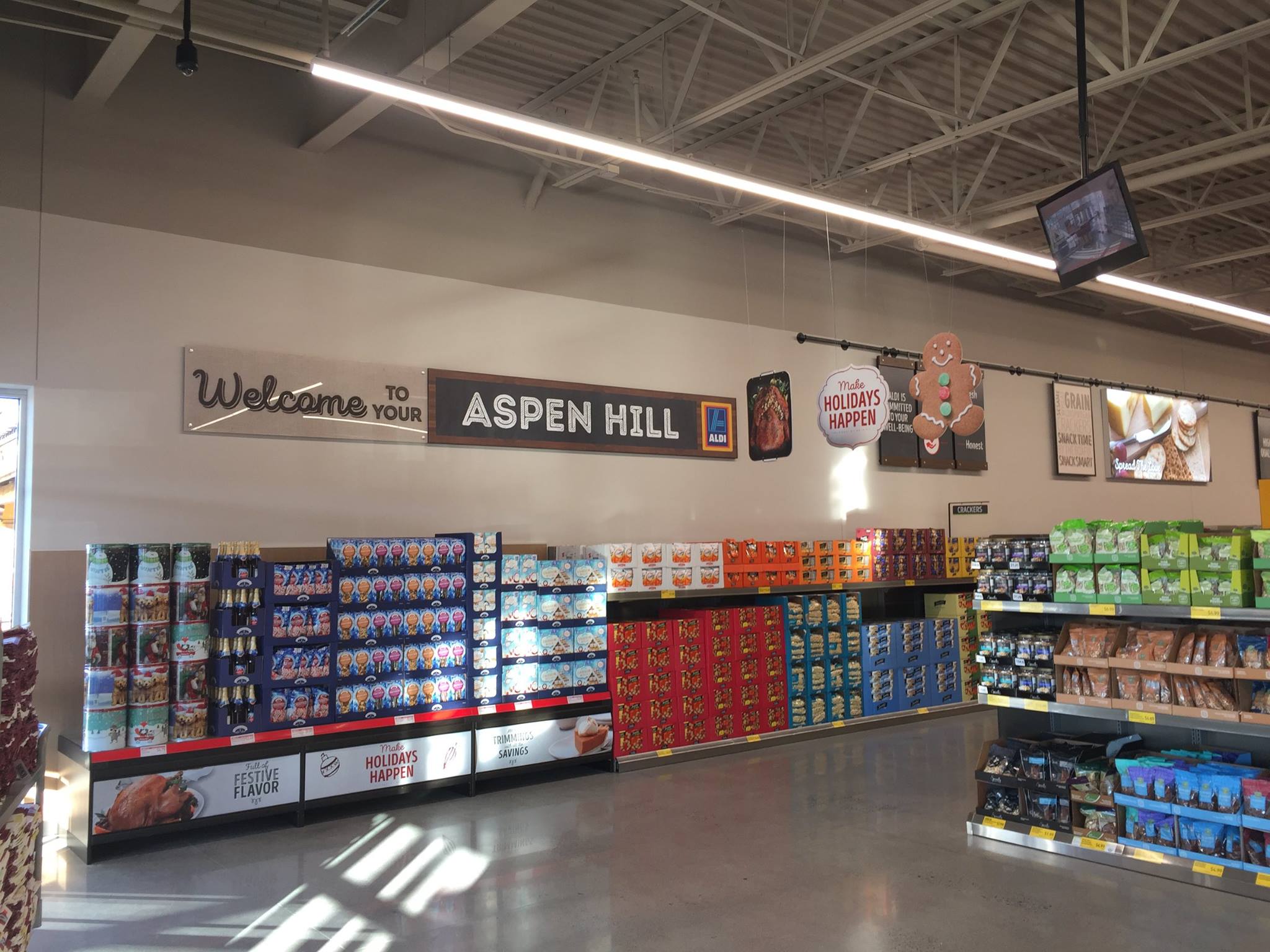 Affordable Grocery Store Chain Opens in Silver Spring (PHOTOS)
Residents from Aspen Hill and Silver Spring will now have an affordable grocery store option thanks to Montgomery Councilmember Nancy Navarro.
Tuesday Dec. 1 marked the grand opening of a new Aldi Supermarket located in Plaza del Mercado, according to a press release.
Many residents were left without an affordable grocery store option when Giant Food closed its Bel Pre Road location.
Due to County's existing zoning laws, Federal Realty, which owns Plaza del Mercado, was unable to secure key tenants for the shopping center.
Councilmember Navarro introduced a Zoning Text Amendment, enacted by the Council in 2014, that helped clear the way for Plaza del Mercado, and other similar situated shopping centers in commercial (C-1) zones, to redevelop.
"For too long, many neighborhoods in District 4 have lacked the amenities they deserve," said Councilmember Nancy Navarro. "Federal Realty should be commended for not giving up and successfully finding a grocery store to locate at Plaza del Mercado. All neighborhoods throughout Montgomery County should have quality, affordable and convenient amenities to serve the needs of our residents."
District 4 #tbt: After 5 years, there is finally a new grocery store in Plaza Del Mercado in… https://t.co/HR6uGazQFh

— Nancy Navarro (@nancy_navarro) December 1, 2016
Councilmember @nancy_navarro cuts ribbon w Sen. @RogerManno at new #aldi store on Bel Pre Rd at Plaza del Mercado: https://t.co/2gaSymnPfw pic.twitter.com/DdOJOCTZa2

— Montgomery Council (@MoCoCouncilMD) December 1, 2016