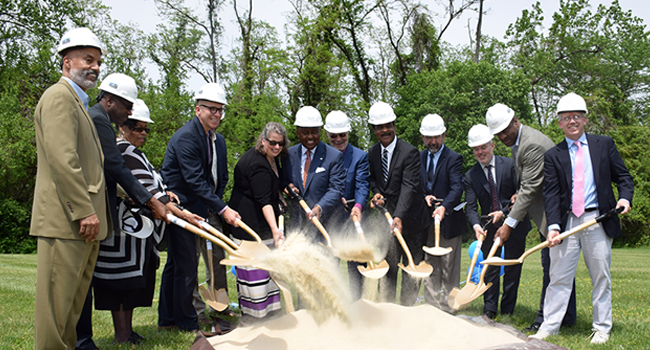 Affordable Housing Units for Senior Residents Expected to be Ready in 2018
County Executive Ike Legget joined church leaders and developers for a groundbreaking ceremony on a new affordable housing residence in Silver Spring for senior residents.
Once complete,  Mount Jezreel Senior Housing will be for tenants age 62 and older.
In a partnership with Mount Jezreel Community Development Corporation, Mission First Housing Group, and the Henson Development Company,  this project  represents County leaders' efforts to maintain and build affordable housing for seniors, according to a news release.
A recent survey of seniors in Montgomery County revealed that the cost of housing is a top concern.
"Attendees at our recent Summit on Aging recommended more affordable housing," Leggett in a statement. "Further, many requested more intergenerational opportunities. I am glad we will soon have another affordable housing property for seniors, located in an intergenerational community."
The new apartments will be located on Glouster Knoll Drive and expected to become available in spring of 2018.
Mount Jezreel Senior Housing will provide 75 mixed-income apartments for active seniors seeking independent living.