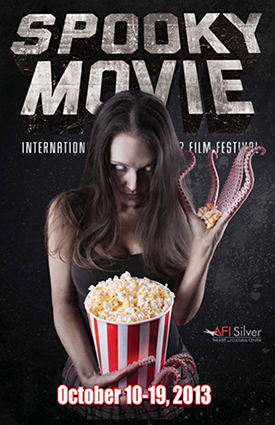 AFI Spooky Movie International Horror Film Festival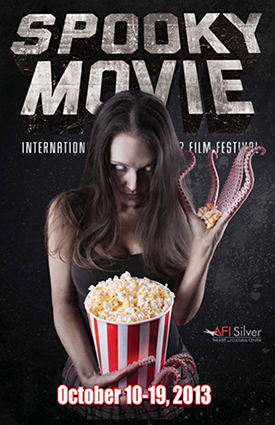 The AFI Spooky Movie International Horror Film Festival from now to Oct. 19 at the AFI Silver Theatre and Cultural Center, 8633 Colesville Road, Silver Spring. This is the seventh annual spooky movie film festival showcasing the best in new horror cinema from around the world. Individual tickets are $11.50. A festival pass for $100 grants admission to every program.
Opening Night features a very dark horror/comedy which premiered at Sundance, Excision, from
 McLean, Virginia, native Richard Bates, Jr. (who will be in attendance). Highlights include Jennifer Lynch's controversial shocker Chained; the hysterical Canadian zombie comedy A Little Bit Zombie; the modern "horror masterpiece" Resolution, which had its world premiere at Tribeca this spring; an intense German documentary on death and fantasy called Zero Killed; a document of the stage's definitive "spook show," Play Dead, from Teller (of Penn and Teller); the world premieres of two locally produced movies: A Sweet and vicious Beauty and Ninjas Vs. Monsters; and on Closing Night, Brazilian filmmaker Paulo Biscaia Filho in attendance for the U.S. premiere of his mind-bending film Nervo Craniano Zero.
This year, the festival presents the first-ever Spooky Movie Local Filmmakers Summit, moderated by Eduardo Sanchez (The Blair Witch Project, Lovely Molly). For more information, visit spookyfest.com.
Visit AFI Silver Theatre website to learn more about each film and purchase tickets.