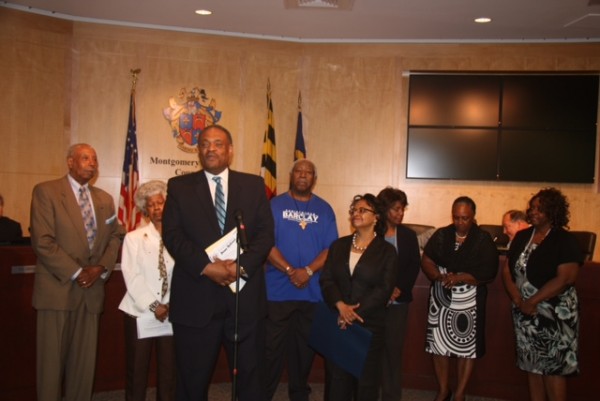 African American Women Will Be Highlighted During County's Juneteenth Festival
The Montgomery County Office of Human Rights and the County Executive's African American Advisory Group are inviting residents to the county's annual Juneteenth Celebration on June 16 at the BlackRock Center for the Arts in Germantown.
The event, hosted by County Executive Ike Leggett, will highlight the contributions of African American women in the quest for freedom, according to a news release.
Leggett is also expected to present the African American Living Legend Awards. Recipients will be recognized for their service,  dedication and contributions to the African American community.
Juneteenth, celebrated across the country,  commemorates the events on June 19, 1865 when Union General Gordon Granger and 2,000 federal troops arrived in Galveston, Texas to take possession of the state and enforce the emancipation of those enslaved.
"The end of slavery not only meant freedom for a people, it meant freedom for a nation," James Stowe,  director of the Office of Human Rights released in a statement. "However, nothing is guaranteed; as we saw social justice and equality threatened and snatched away to be won again through the brave acts of the freedom fighters of the Civil Rights Movement and Selma. This is an important program for all Montgomery County families."
Doors will open at 6 p.m. and the program begins at 6:25 pm.
Since seating is limited, organizers encourage residents to make reservations online.