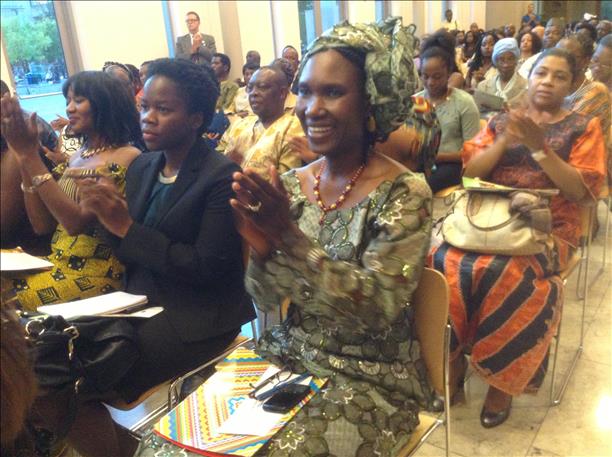 African Heritage Celebration Proclaims Year of Unity
More than 100 people filled the Silver Spring Civic Center main hall to celebrate African Heritage Month.
The celebration kicked off with a panel discussion with the former Jamaican Ambassador for the UN Curtis A. Ward, Senior Advisor in Africa for USAID Jeffrey Jackson, political professor Dr. Alonzo N. Smith, history professor Dr. Gnaka Lagoke, and Ngozi Nmezi who is the Executive Director on African Affairs in the DC Mayor's office.
The event (on Sept. 3) focused on recognizing the works of Africans in Montgomery County who are making a change in the continent.
It's a challenge that African people in Montgomery County face and one that Montgomery County Executive Ike Leggett says he is willing to address.
"We can help empower you, to help those who are still in Africa to respond to those issues. That's part of this mission," Leggett said.
He also encouraged the audience to get involved in the African Affairs Advisory Group (AAAG). The group advises the County Executive on issues that affect the African community in the county and help provide solutions.
Leggett was joined by Council President Nancy Navarro (D) and other councilmembers to include Valerie Ervin (D-District 5) and Marc Elrich (D-At large).