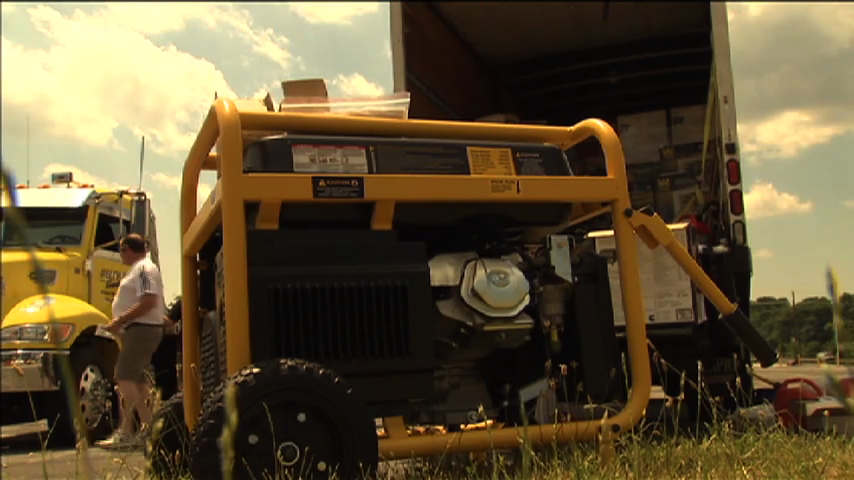 After the Storm: Safety Tips
• Be careful of standing and running water. Residents are urged to continue to be alert and prepared for possible flash flooding, storm surges and areas of standing water over the next 24-48 hours as the after effects of Hurricane Sandy continue to impact the area. Never drive through moving water or flooded areas. As little as six inches of water on a road can cause most drivers to lose control of their vehicle
• Clear storm drains of leaves and debris so water can drain properly. All those leaves in the street following the storm have the potential to clog storm drains resulting in standing water on roadways.
• Keep generators outside. As gasoline burns to fuel the generator, carbon monoxide (CO) gas is released into the air and poses a threat of carbon monoxide poisoning if the generator is not placed outdoors in a well-ventilated area. Generators should never be placed in a garage, a porch or near a ventilating system or open windows. Most generators are also not weatherproof and can pose a risk of shock when used if it is raining. Be sure that your home is equipped with carbon monoxide detectors on all levels of the home.
• Use extreme caution when cleaning up storm damage on your property. Downed or damaged power lines can send electrical currents through tree branches and metal fences, so survey the area carefully – especially if you'll be using a pruning pole or chainsaw. Do not remove fallen tree limbs or other debris from power lines. Tree limbs and other objects can conduct electricity and carry a current strong enough to cause serious injury or death.
Don't drive over downed lines and treat all wires – even those that are hanging or down – as if they are "live" (energized).
Keep children and pets away from areas where power lines may have fallen.
• Check your wiring. If you have experienced significant damage or flooding, you will need a professional technician to check all wiring in the home for shock and fire hazards. Never touch electrical wires or outlets that are still wet. If appliances are water damaged, have them inspected by a qualified technician and then either refurbish or replace.
• There's safety in numbers. Install at least one smoke alarm on each floor of your house or residence and outside all sleeping areas. MCFRS recommends installing smoke alarms inside each sleeping area if sleeping with the door closed.
• Candle caution. Never use candles for lighting if you have lost your power. This poses an extreme risk of fire and residents are urged to use flashlights whenever possible.
• Restock and replenish your Home Emergency Kit now before the cold weather arrives. Remember, you can never be too prepared and Hurricane Season does not officially end until November 30th.
#  #  #