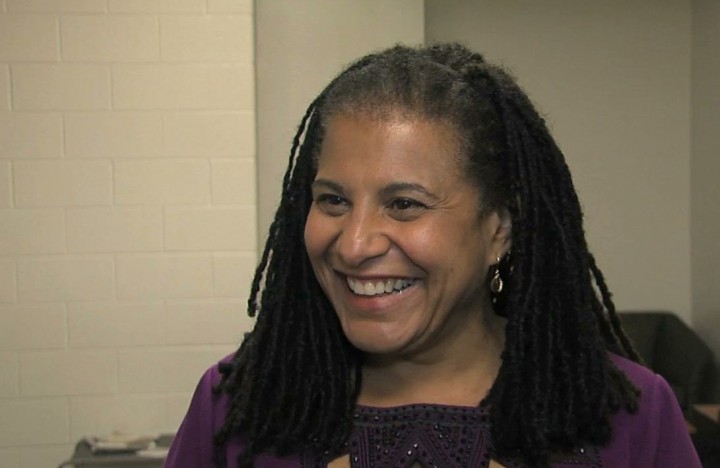 AHCMC Wins NEA Grant
The Arts and Humanities Council of Montgomery County (AHCMC) will soon be providing even more marketing and fundraising services to the County's arts and humanities sector thanks to a $20,000 Art Works Grant from the National Endowment for the Arts (NEA). As the County's designated local arts agency, AHCMC provides grants opportunities and marketing, operations and capacity-building services to the cultural sector which is comprised of 450+ cultural organizations and 1500 artists and scholars. The NEA award allows AHCMC to expand its current constituent services in marketing and to add a new fundraising cooperative for grantee organizations.
Specifically, the NEA grant will be used to expand the reach and impact of AHCMC's DOandGO.org cultural calendar. DOandGO.org is Montgomery County's only culturally-specific online calendar of events featuring over 100 events each week by community and professional arts and humanities groups. Working with the AHCMC Marketing Committee, comprised of arts and humanities marketing professionals in Montgomery County, AHCMC staff will develop a strategic direction for the DOandGO.org expansion during the winter and early spring. Staff will implement the plan spring and summer 2013.
A new fundraising opportunity will be added to the suite of constituent services currently offered by AHCMC: Power2Give.  Launched in August 2011 by the Arts & Science Council of Charlotte Mecklenburg (North Carolina), power2give.org (p2g), a crowd-funding platform, has already raised more than $1.9MM with over 8,400 donations across over 990 projects. The platform is now operational in 12 communities with 2 more launching at the end of January. P2G uses groundbreaking crowd-sourced fundraising and marketing initiatives to address the changing trends in philanthropic giving. It will help keep Montgomery County's arts and humanities organizations at the precipice of innovation through micro-donation campaigns and new avenues of audience development.
"In the new normal of nonprofit management," says AHCMC CEO Suzan Jenkins, "organizations have to seek new and innovative ways to protect existing resources and find new ones. AHCMC has been helping organization do just that for years. First, with our cooperative marketing services, then with our clean energy program, Non-Profit Energy Alliance, and now with the introduction of Power2Give. Like other leading local arts agencies around the country, AHCMC is dedicated to providing our constituents with the resources and tools they need to succeed. Power2Give and DOandGO.org are just two stellar examples of how cooperation and innovation are driving the new normal."
"The Board of the Arts and Humanities Council is thrilled to have been selected from more than 1,509 applications for the NEA Art Works grant," says AHCMC Board Chair Erica Leatham. "It is grants like these that allow the Arts and Humanities Council to fuel the vibrant cultural community that Montgomery County residents love, enjoy and expect."