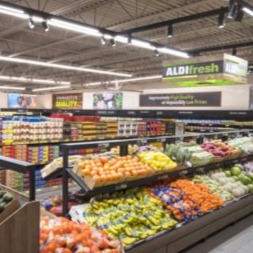 ALDI Grocery Chain Hosting Job Fairs at Montgomery County Locations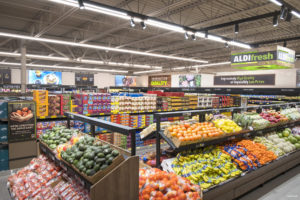 The ALDI grocery store chain will hold a job fair from 7 a.m. to 7 p.m. Wednesday, Sept. 12 at each of its Montgomery County locations, including stores in Gaithersburg, Germantown, Rockville, Silver Spring and Takoma Park.
Job openings include store associates, shift managers and manager trainees.
Store associate, $12 to $13.50 per hour (depending on location), plus a pay increase after 6 months of employment.
Shift manager, $16.50 to $18.00 (depending on location, plus a $4.50 per hour premium when performing manager duties; base rate will increase after 6 months of employment.
Manager Trainee, $54,000-$62,000 per year, depending on location ($22 to $25 per hour, averaging 45 hours per week), with an opportunity to make $70,000 to $90,000 per year as a store manager.
Job Requirements: Must be 18 years or older to apply; a high school diploma or GED preferred; must be available to work any time between 6 a.m. and 11 p.m., Monday through Sunday; retail experience preferred; management experience preferred for manager trainees; drug screening and background check; ability to lift 45 pounds.
Applicants should bring a completed application to the job fair, which may be downloaded from careers.aldi.us.
Montgomery County locations hiring include:
608 Quince Orchard Road, Gaithersburg
20904 Frederick Road, Germantown
1501 Rockville Pike, Rockville (expected to open this month)
2223 Bel Pre Road (Aspen Hill), Silver Spring
9440 Georgia Avenue, Silver Spring
7609 New Hampshire Ave, Takoma Park
This story has been updated.