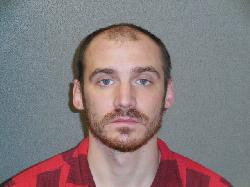 Alleged Ex-Boyfriend Charged with Murder in Germantown Target Parking Lot Death
A 27-year-old Hagerstown man is charged with first-degree murder in the shooting death of his alleged girlfriend in the Target parking lot in Germantown Monday night.
Family and friends told police the couple had been dating about six months and recently ended their relationship. Bricker is listed on the Maryland Sex Offender Registry for a 2009 conviction of third-degree sex offense.
According to police, on Monday night at about 7:33 p.m., police responded to multiple 911 calls for a shooting that had just occurred in the parking lot in front of the Target at 20908 N. Frederick Road in Germantown.  Police said Mariam Folashade Adebayo, 24, of Germantown was transported to a local hospital with gunshot injuries and died there.
Multiple witnesses told police they saw Adebayo and her alleged boyfriend Donald Wayne Bricker, Jr. fighting in a pickup truck before Adebayo got out.  Police said witnesses saw Bricker also get out the truck holding a handgun.  Police said witnesses told them Bricker fired the gun in the direction of Adebayo and she fell to the ground.  Witness said Bricker then walked up to Adebayo and shot her again, according to police.
Bricker then fled from the scene in a white, older model, Ford Ranger pickup truck, according to a news release.
About ten minutes after police arrived on the scene, an officer located Bricker's truck near Comus Road and Old Hundred Road in Dickerson.  Police said Bricker refused to pull over and officers followed in pursuit.
At about 8:12 p.m., in the area of the 15800 block of Darnestown Road, Bricker's truck crashed and officers arrested the suspect.  Bricker was taken to an area hospital with non-life-threatening injuries from the accident.
Anyone with information about this shooting is asked to call police at 301.279.8000 (24 hour line).  Callers may remain anonymous.