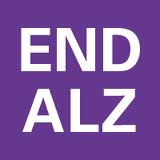 Alzheimer's Facts and Figures
The Alzheimer's Association recently released the 2013 Alzheimer's Disease Facts and Figures Report which reveals the increasing burden of Alzheimer's disease and dementia on individuals, caregivers, government and the nation's health care system. 
According to the report and the Alzheimer's Association Federal Action Alert – "The numbers are staggering.  In 2013, Alzheimer's will cost the nation $203 billion.  This number is expected to rise to $1.2 trillion by 2050.  Someone develops Alzheimer's every 68 seconds.  One out of three seniors in the United States who die this year has Alzheimer's or another dementia.  And 450,000 Americans will die with Alzheimer's disease this year."
Go to www.alz.org to read the 2013 Alzheimer's Disease Facts and Figures Report and learn what you can do to combat this disease.
Click here www.mymcmedia.org/episode/transforming-lives-11/  to learn how the National Capital Area Chapter of the Alzheimer's Association is Transforming Lives in Montgomery County and the surrounding areas.