UPDATED: Police Find Missing 15-Month-Old Montgomery Village Girl (PHOTOS)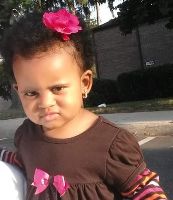 Montgomery County Police report that a missing 15-month-old Montgomery Village girl has been found safe and unharmed in Frederick County. Police said she is being reunited with her mother. No other information has been released.
ORIGINAL POST Montgomery County Police are asking for the public's assistance in locating a missing 15-month-old girl.
At approximately 8 a.m. on Thursday, police said Farah Eva Muhammed was taken by her father from her mother's home in the 18900 block of Smoothstone Way in Montgomery Village.
Police said an Amber Alert has been issued for the missing toddler.
Farah is described by police as a black female, weighing 23 pounds with brown eyes and black hair. She is wearing small, round earrings.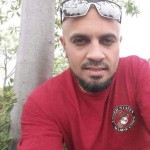 Police said the child's father, Jason Winston Kelly, who may also go by the Muslim name of Ishmael, took Farah from the Montgomery Village residence.
According to police, Jason Kelly was last seen driving a white Hyundai Santa-Fe with a Maryland temporary tag of 453577T. Kelly is 39-years-old and is described by police as a black male, 6'1" tall, and weighing 189 pounds. He has light skin and is bald with a beard.
Anyone who has information regarding the whereabouts of Farah Eva Muhammed or Jason Winston Kelley is asked to call 9-1-1. Callers may remain anonymous.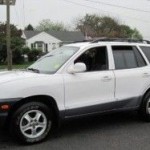 Amber Alert UPDATE: Farah has been located safe/unharmed in Frederick Co. mother & daughter being reunited. We thank you for all the shares

— Montgomery Co Police (@mcpnews) September 10, 2015