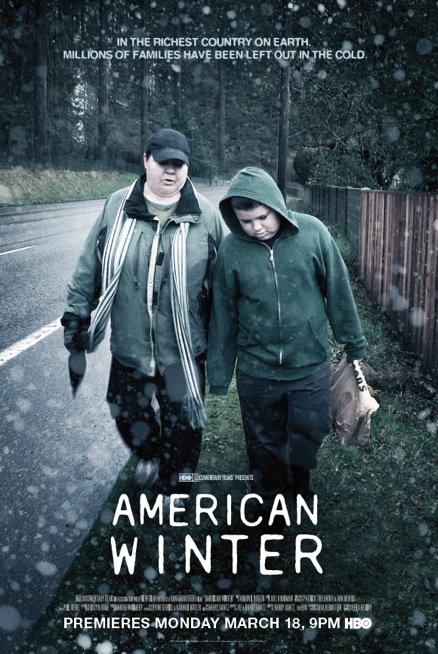 American Winter Screening – May 29
Join Councilmember Valerie Ervin and special guests May 29 at AFI Silver Spring, 7 p.m. for a free screening of American Winter, a powerful documentary film about families that follows the personal stories of families struggling in the aftermath of the worst economic crisis since the Great Depression. Click here to register.
American Winter is an excellent look into the economics of real Americans struggling every day to make it. These families utilize services like food banks and other social services. The reality of how difficult it is to ask for help, and sometimes how hard it is to get that help, is obvious to those watching this powerful film. Join many of your local social service agencies for a discussion and screening of this film on May 29, and get a glimpse into the new reality for many American families, including many in our area.