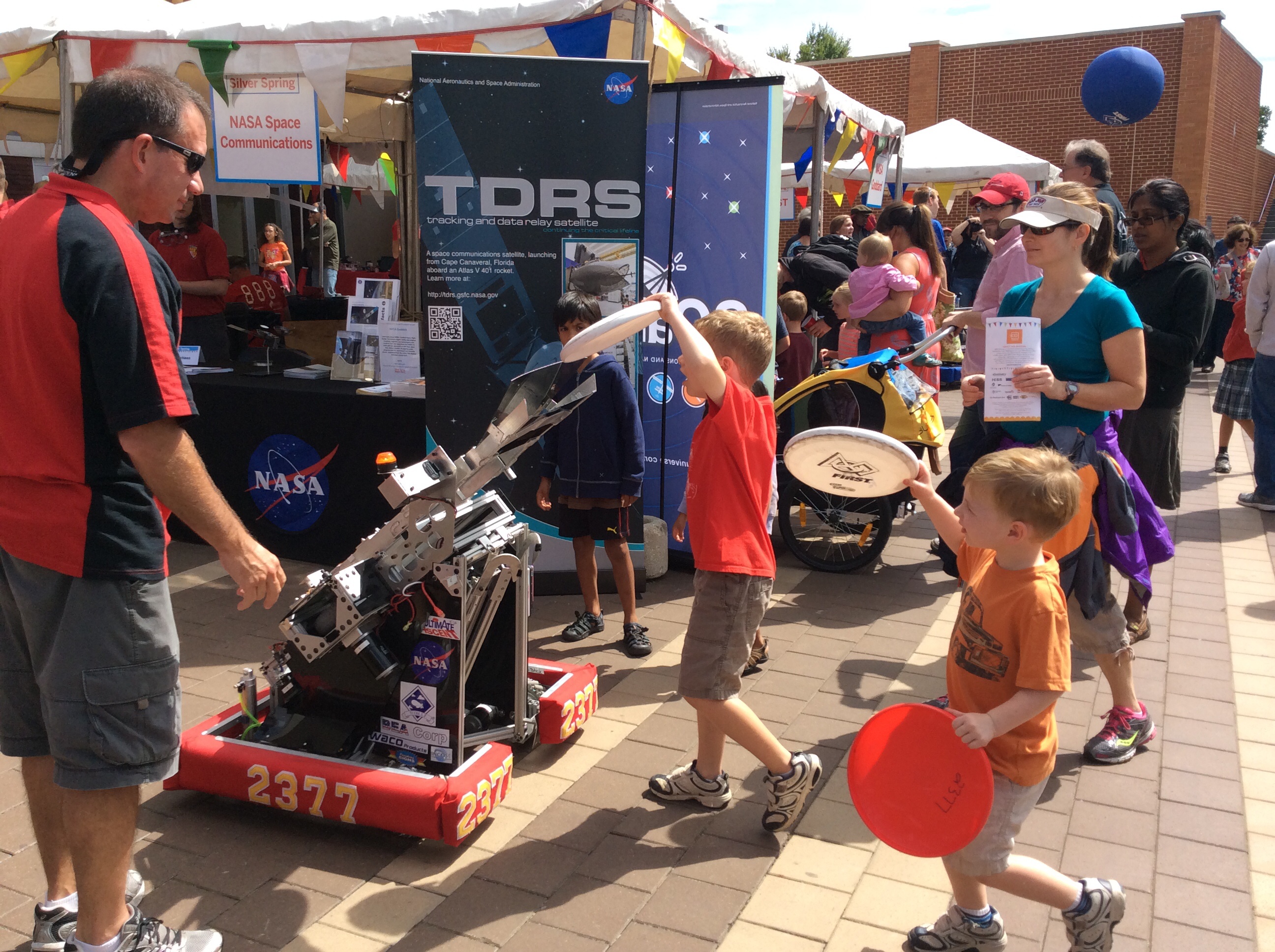 An Afternoon of Innovation at the Maker Faire in Silver Spring (VIDEO)
KID Museum, a new children's museum in Montgomery County, hosted on Sept. 14 the Maker Faire in Silver Spring.
It was an afternoon of curious eyes and lots of making, creating and inventing.
At the free family event, there were robots of all shapes and sizes, 3D printed jewelry, automated chess boards, NASA's Hubble Space Telescope astronaut tools, among others.
This is the Faire's second year.
"I believe we have more booths than we had last year. And it's really a day of innovation, and creativity and it's part of the whole maker movement that is happening around the world. Encouraging people to just make things using a variety of tools," said Cintia Cabib, director of communication and marketing at the KID Museum.
Inventors, hackers, crafters, artists, and do-it-yourselfers of all kinds engaged the public in a variety of "maker" projects throughout the booths.
Congressman Chris Van Hollen; Cara Lesser, KID Museum founder and executive director; Reemberto Rodriguez, director of the Silver Spring Regional Center; Dr. Joshua Starr, Montgomery County Schools Superintendent, among others were presented at the event.
"The KID Museum and maker movement is what we are trying to do help our kids thrive in the future. Kids have to do tests and all that but we know that we want kids engaged and having fun and it's all about partnership," said Starr.
Last year an estimated 12,000 people attended the mini Maker Faire. This year, officials said the number will be much higher.
For more information about the Silver Spring Maker Faire, visit www.makerfairesilverspring.com.