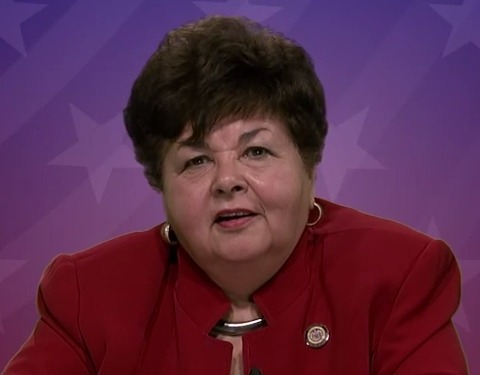 Ana Sol Gutierrez to Receive "Public Service Award" at Hispanic Gala
Maryland Delegate Ana Sol Gutierrez will be presented the "Public Service Award" at the Sept. 18 Montgomery County Executive Hispanic Gala.
Gutierrez was the first Salvadoran-American to be elected to office in the U.S., and serves on the House Appropriations Committee.
"We are delighted that Delegate Gutiérrez will honor us by accepting this award.  She made history as the first Latina elected to serve in the Maryland House of Delegates and since she has worked incessantly on education issues to close the educational achievement gaps for Latino and other minority students, including the passage of the Maryland Dream Act.  She has also worked tirelessly to protect immigrant, civil, and women's rights," said Claudia Canales, 2014 MCEHG event chair.
Gutierrez has been named among "100 Most Influential Hispanics in the USA" by Hispanic Magazine. She is also a chemist, computer systems engineer, and worked- under President Clinton- as the Deputy Administrator for Research at the U.S. Department of Transportation.
The Hispanic Gala will take place on September 18 at The Fillmore in Silver Spring, and will serve to kick off Hispanic Heritage Month celebrations in Montgomery County and Maryland.