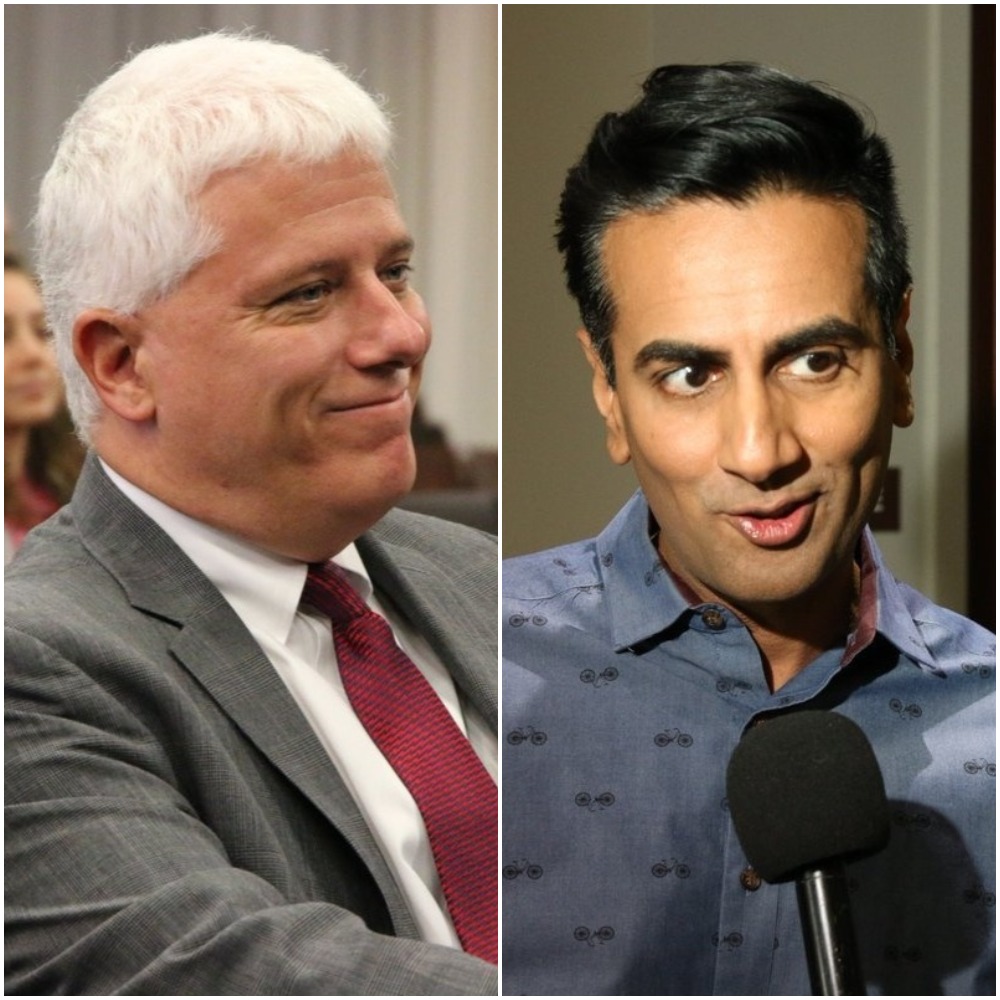 Anderson Re-Elected and Verma Elected to Planning Board
Council names Casey Anderson chair of Montgomery County Planning Board for second full term and Partap Verma as new Planning Board member.
The Montgomery County Council approved both men unanimously.
The five-member board deals with land-use issues in the 323,000-acre county and manages the county's 36,500-acre park system. It reports to the council.
This will be Anderson's second full term as chair and Verma's first term as a board member. Twenty-four residents applied for two positions and seven candidates were selected for interviews.
No more than three board members can be from the same political party. The board now has three Democrats (Anderson, Verma and Natali Fani-Gonzalez), one Republican (Gerald Cichy) and one who has not affiliated (Tina Patterson). Verma is replacing Republican Norman Dreyfuss.
The council first appointed Anderson to the Planning Board in 2011.  He was appointed as Planning Board chair in 2014 and serves as chair of the Maryland-National Capital Park and Planning Commission, which is a bi-county agency that regulates real estate development, plans transportation infrastructure and manages the parks systems in Montgomery and Prince George's counties.
Before serving as Planning Board chair, Anderson founded a jury consulting firm after working as a congressional staffer, government relations executive, newspaper reporter and private-practice attorney.  In addition, he served on the board of several nonprofit organizations, including the Washington Area Bicyclist Association, the Citizens League of Montgomery County, the Coalition to Stop Gun Violence, the Committee for Montgomery, the Woodside Civic Association and the Silver Spring Citizens Advisory Board.
Anderson's current salary is $209,754.
Verma has worked for 15 years for the federal government and is associate counsel on immigration law at the U.S. Department of Homeland Security. He also served as an attorney-advisor at the U.S. Department of State and as a U.S. diplomat-consular officer in Turkey and India.
Verma, who is openly gay, is a lifelong county resident and an active community advocate in the Forest Glen Citizens Association and the Friends of Forest Glen and Montgomery Hills Advocacy Group. He also serves as a board member for the Mid-County Citizen's Advisory Board and the Sierra Club of Montgomery County and is a former board member for the Gandhi Brigade.
In naming Verma to the Planning Board, the council was impressed by his commitment to creating policies that serve the county's most vulnerable residents while prioritizing transit and pedestrian safety and developing recommendations to help generate more affordable housing and environmentally sustainable development.
Verma's salary will be $30,000.
The Montgomery County Planning Board, together with the Prince George's County Planning Board, comprise The Maryland-National Capital Park and Planning Commission.