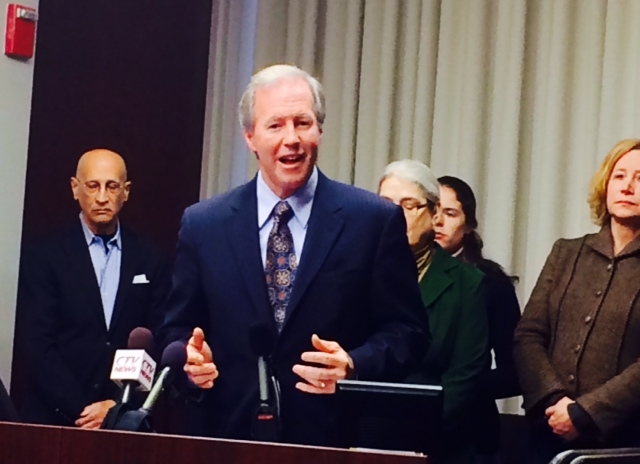 Andrews Proposes Plan for Public Financing (Video & Photos)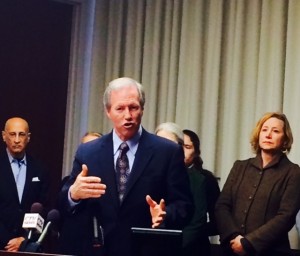 Montgomery County Councilmember Phil Andrews held a  news conference on Feb. 3rd to detail his proposal to allow candidates for County Council and County Executive to use public financing for their campaigns.
Councilmember Andrews will introduce Bill 16-14—the first of its type for County elections in Maryland—before the Council on Feb. 4.  A public hearing is scheduled for March 4.
Councilmembers Roger Berliner, Marc Elrich, George Leventhal and Hans Riemer have agreed to co-sponsor the bill. If approved, it would take effect starting with the cycle leading to the 2018 County elections.
Among the groups who showed their support for the plan at today's briefing are Common Cause, the Sierra Club, the ACLU and Progressive Maryland.
Since 2001, members of the Montgomery County Council have urged the Maryland General Assembly to provide the County with the authority to adopt campaign finance reforms. In 2013, the General Assembly adopted a bill that enables counties to provide for the option of public financing for county elections beginning with the 2015-18 election cycle. Participation by candidates would be voluntary.