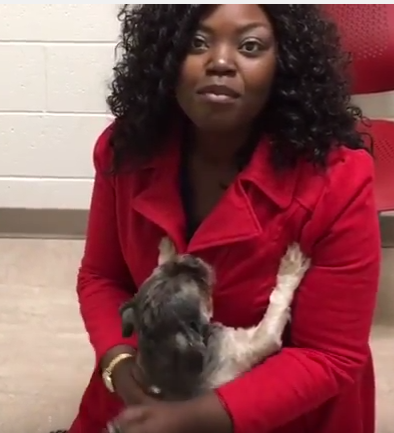 Animal Shelter Reunites Owner with Dog After One Year (VIDEO)
A dog owner, Alicia McIntosh, was reunited with her long lost dog, Corey, at the Montgomery County Animal Shelter this week. But this homecoming is not your typical lost and found dog story. The owner, who no longer lives in this area, had to fly in from Texas, and her dog had been missing for over one year. Take a look at their joyous reunion, below:
According to a shelter spokesperson, the dog was found by an animal services officer in the Safeway parking lot in Rockville on Jan. 19th. The dog was scanned for a chip and traced back to McIntosh.
This owner flew from TEXAS to be reunited with Corey after being separated for a year! #LostAndFound https://t.co/aCSVcaojol

— MCAnimalSvcsAdoptCtr (@mcasac) February 1, 2016