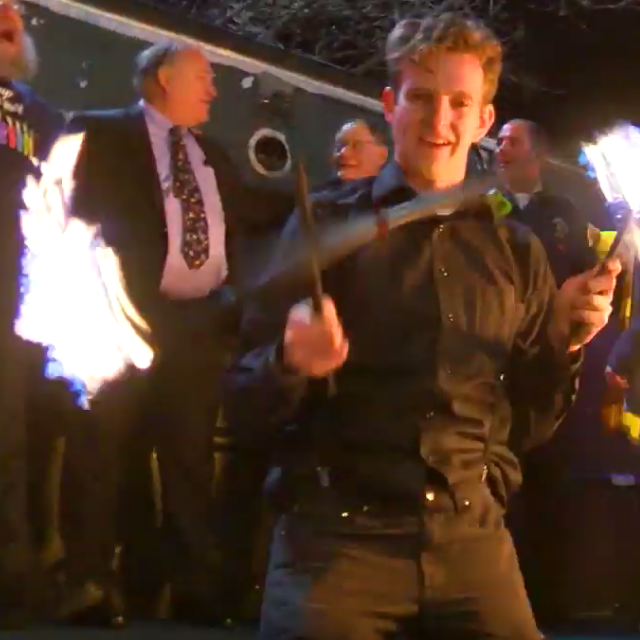 Annual Fire Truck Parade and Menorah Lighting Celebrates Hanukkah
This year, Hanukkah, known as the Festival of Lights, began on the evening of Sunday, Dec. 2 and concludes the evening of Monday, Dec. 10. Jews celebrate Hanukkah for eight days by lighting an eight-branched candelabra known as a menorah.
The Rockville Volunteer Fire Department (RVFD) and the Chabad Lubavitch of Upper Montgomery County support an annual fire truck parade, community party and menorah lighting that starts in Rockville and concludes in Darnestown. This year the parade and party took place Tuesday evening.
The parade left from the RVFD station, made stops in the neighborhoods of Fallsgrove, Potomac Glen, Washingtonian Woods, and the Kentlands. There were gift bags for the children, live music, singing and fire jugglers. The evening concluded with the community menorah lighting.
Enjoy some of the sights and sounds from Tuesday's celebration in this short video.