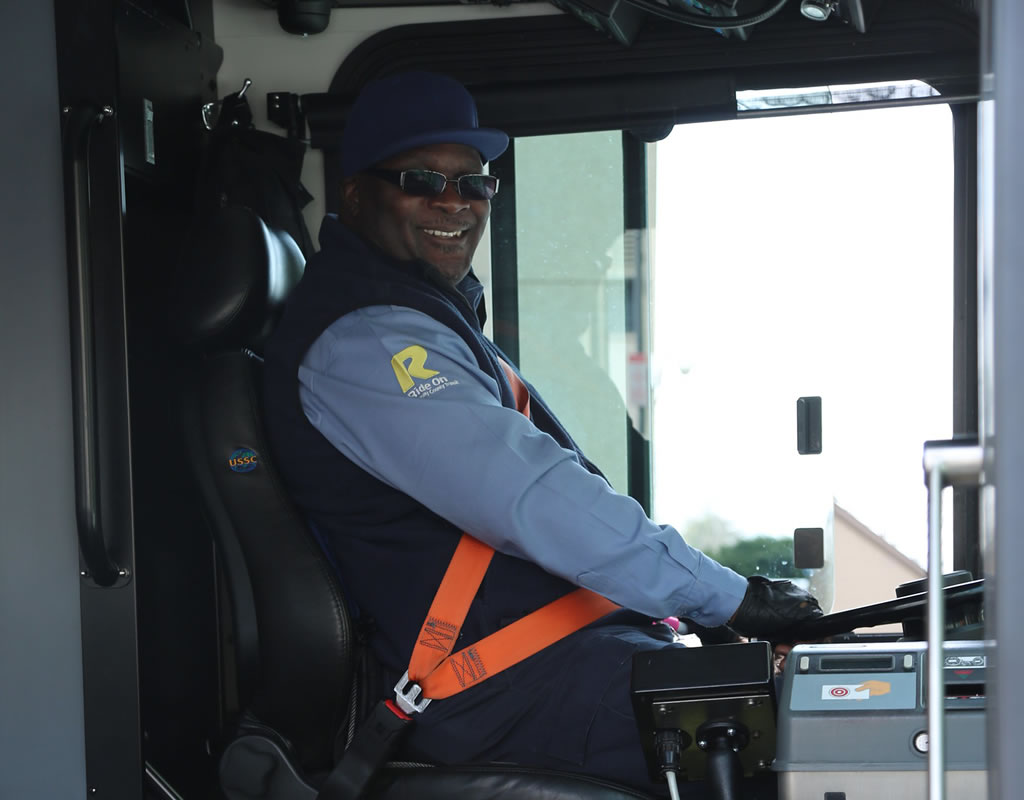 Annual Give and Ride Food Drive Continues Through Saturday
Ride On bus passengers can help needy families and receive a free bus ride by donating canned or nonperishable food during Ride On's 32nd annual food drive. The drive, started by a group of bus drivers over 30 years ago, runs from Sunday, April 28, through Saturday, May 4. During the week, food collection bags will be placed near the fare boxes on all Ride On buses.
Learn how to donate in this short County Report This Week video.
Donated food will then be dropped off at Manna Food Center, which feeds thousands of hungry families in the county a month.
Not sure what food items to donate? In addition to typical, non-perishable food items, formula, baby or toddler food and juice are especially needed. Plastic containers are preferred. Manna Food has a list of suggestions, here. Whole grain pastas, cans of no salt added vegetable, and proteins like tuna and canned salmon are appreciated.
Passengers who transfer buses will need an additional food donation to ride free on the second bus.
Or, those who do not ride the bus but wish to donate food can still participate by giving your donations to any Ride On bus operator. Or drop off donations directly to Manna Foods, 9311 Gaither Road, Gaithersburg.
For bus stop locations or bus schedules, call 311 or TDD/TTY 301.251.4850. Route and timetable information is also available on Ride On's web site