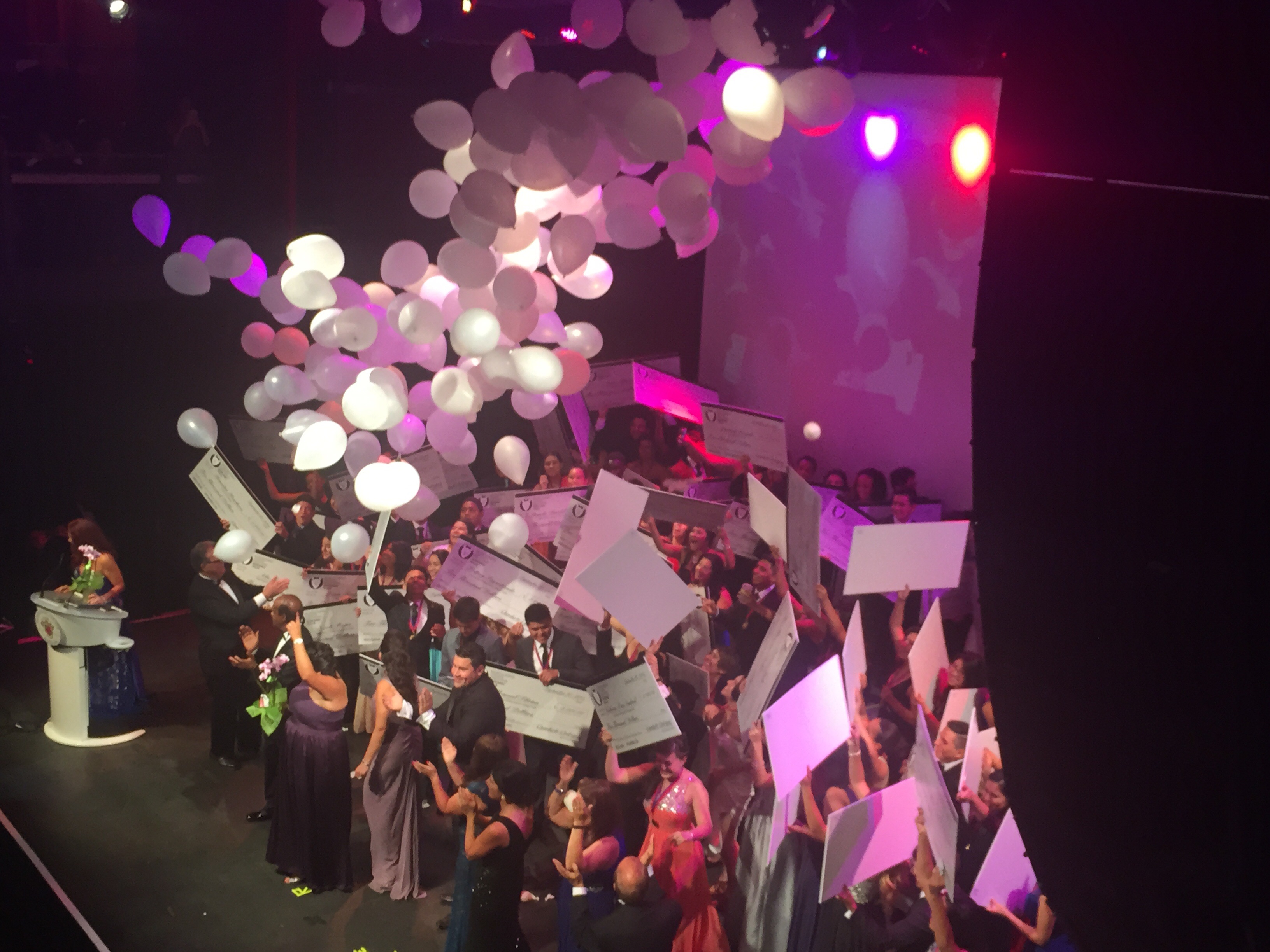 Annual Hispanic Gala Celebrates 77 Students in Silver Spring (PHOTOS & VIDEO)
Seventy-seven Maryland students were the recipients of the 2015 Maryland Hispanic Achievement Scholarships presented at the Montgomery County Executive's Hispanic Gala on Sept. 10 at The Fillmore in Silver Spring.
It was a night of celebration where students received a one-time $2,000 scholarship award. One by one, they crossed the stage to accept this scholarship that many of them said it couldn't have come at a better time.
"My dad had a work accident a couple months back and it was one of those opportunities that I said 'ok maybe I should just apply. I needed the help,'" said Britney Sagastizado, scholarship recipient and student at the University Maryland College Park.
This gala is a celebration of these students' academic achievement. In its third year, the event has raised more than $300 thousand to help Maryland students.
"I don't qualify for FAFSA because I'm a dreamer so every single penny counts. For the most part I have to work and pay for school out of pocket," said Yannick Diouf, scholarship recipient and student at the University Maryland College Park.
#Batala Band welcomes the 77 awardees. #MCEHG2015 pic.twitter.com/7uxnSLPjVP

— Aline Barros (@AlineBarros2) September 11, 2015
The MCEHG is in its third year, and the program has received 1,097 applications, which included 169 "highly qualified candidates." Organizers said this year recipients were representing countries such as Brazil, El Salvador, Mexico, Ethiopia, Colombia, Ghana, and more.
"This started as an idea. I was jogging in the park one day and I had gone to the executive ball … and I said there's gotta be something for Latino Hispanic students like that," said Lorna Virgili, founder of the Montgomery County Executive Hispanic Gala.
Montgomery County Executive Isiah Leggett took a picture of the crowd. Said he's going to send to #Trump. #MCEHG2015 pic.twitter.com/7PDlvjD5pD

— Aline Barros (@AlineBarros2) September 11, 2015
During the event, Montgomery County Executive Isiah Leggett shared remarks about the importance of giving young man and women opportunities to succeed in life.
This, Leggett said, is what inclusion is all about. #MCEHG2015. #HispanicHeritageMonth pic.twitter.com/bXUrwm283N

— Aline Barros (@AlineBarros2) September 11, 2015
Selected awardees attend fifteen colleges and universities throughout Maryland including Frederick Community College, Frostburg State University, Goucher College, Harford Community College, Howard Community College, Lancaster Bible College Greenbelt Campus, Montgomery College, Mount Saint Mary's University, Notre Dame of Maryland University, Stevenson University, Towson University, University of Baltimore, University of Maryland Baltimore County, University of Maryland College Park, and University of Maryland Eastern Shore.
Gala organizers also honored León Rodriguez, United States Citizenship and Immigration Services director, with the Public Service Award; Stewart Edelstein, executive director at the Universities at Shady Grove with the Advocate of the Year Award, and Lulú Fetzer-Muñoz, ESOL Counselor, received the Educator of the Year Award.