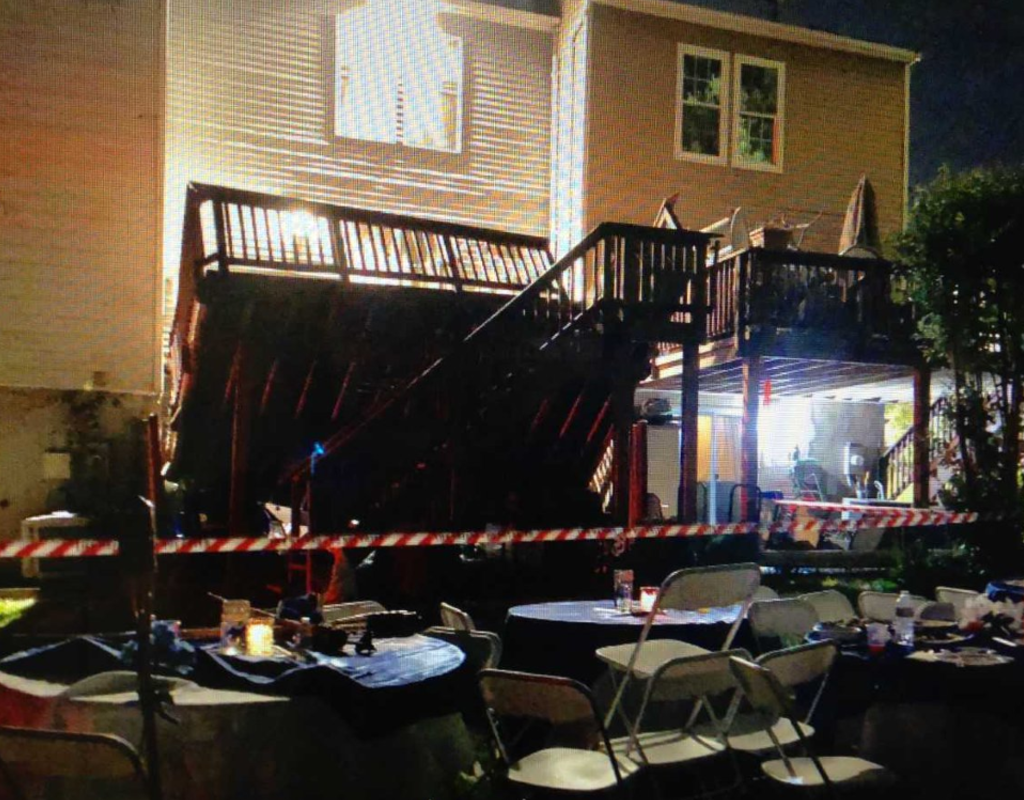 Another Deck Collapse in Germantown Causes Minor Injuries
Fire & Rescue Services treated over 100 people involved in a deck collapsing in Germantown on Saturday evening, though there were no major injuries, spokesman Pete Piringer said.
The deck collapsed during a family celebration on the 19300 block of Liberty Heights Lane. Piringer stated that the deck likely fell due to having too much weight on it, and noted that it looked like it may have had water damage. One person was hospitalized.
The collapse came two weeks after another Germantown deck gave way while occupied. After these two incidents, the Fire and Rescue Service warned residents that over 33,000 people are injured each year from deck collapses, which often result from overcrowding and the decks being unmaintained from exposure to the elements.
How's your deck? Your #1 outdoor entertaining space is exposed to sun, rain, snow & other elements year-round that could add up to accident-causing damage. CPSC reports >33,000 are injured each year due to the structural failure or collapse of a deck, porch, railing or staircase pic.twitter.com/r4O2jNpZuJ

— MontgomeryCo(MD)Fire (@mcfrs) June 9, 2019
DYR (5/25) only 2 weeks ago overcrowded deck collapsed in Germantown on Perrone Dr, many persons were evaluated for injury & several transported, it appeared deck separated from house, likely due to ineffective connections & rotten wood – check Your deck! https://t.co/nQkLOJLcDG

— Pete Piringer (@mcfrsPIO) June 9, 2019