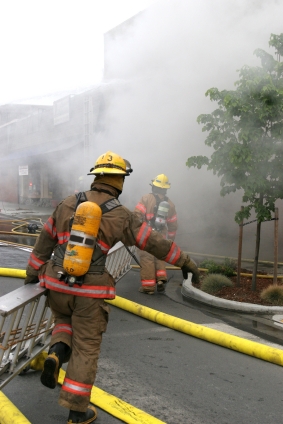 Burtonsville Fire Displaces Dozens
UPDATED, July 13, 4 p.m.
Over 100 Montgomery County firefighters were called to the scene of a three-alarm apartment building fire, at 7:23 a.m.on July 13, in the 14000 block of Castle Boulevard in Burtonsville.
When they arrived, firefighters reported seeing heavy fire to the roof of the Woodlake apartment complex.
During their response to the blaze, firefighters rescued 17 people from balconies and interior apartments. Some of the rescues involved the use of ladders extending to upper floors.
Assistant Fire Chief Scott Graham said a total of 74 residents have been displaced from 36 units at the apartment complex. He said twelve of the apartments were directly impacted by the fire and the others were impacted by the utility cutoff. The Red Cross is on scene assisting those who have been displaced.
Graham said some minor injuries, including bumps, bruises and smoke inhalation, were treated on scene but no one was transported to the hospital.
Damage is estimated over $1.5 million the cause of the blaze appears to be an electrical malfunction in a first-floor apartment.