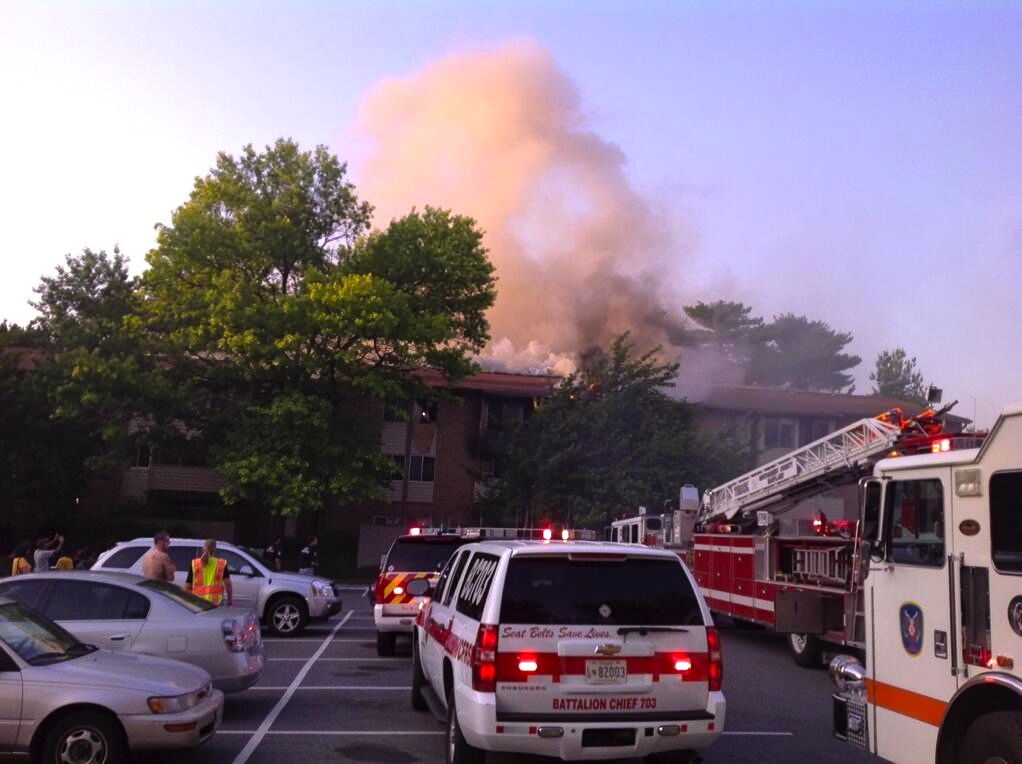 Apartment Fire Displaces Dozens (Photos)
Over 100 firefighters responded to a three-alarm apartment fire on June 25 in the 19300 block of Club House Road in Montgomery Village and several rescues were made.
According to fire officials, the first arriving units encountered heavy fire conditions throughout the building with fire blazing through the roof. More resources were quickly requested.
As firefighters were battling the blaze, multiple rescues of people trapped by the fire on the second and third floor balconies were made. The rescues also included several pet rescues from top floors of the complex.
The bulk of the fire was out shortly after 8 p.m. and firefighters worked late into the night to extinguish hot spots, monitor conditions and conduct overhaul, officials said.
Investigators have ruled the cause of the fire accidental but it remains under investigation. Initial damage estimates are $750,000 ($500,000 to the structure/$250,000 to contents).
The fire caused extensive damage to 12 units and Red Cross officials are assisting over 40 residents displaced by the fire.
Two firefighters and three civilians were transported to area hospitals with non-life threatening injuries. Over 100 firefighters were on the scene at the height of firefighting operations.
Firefighters will be returning to the neighborhood throughout the week as part of the Fire Chief's "Safety in Our Neighborhood" outreach program offering free smoke alarms, replacement batteries and safety information to residents.