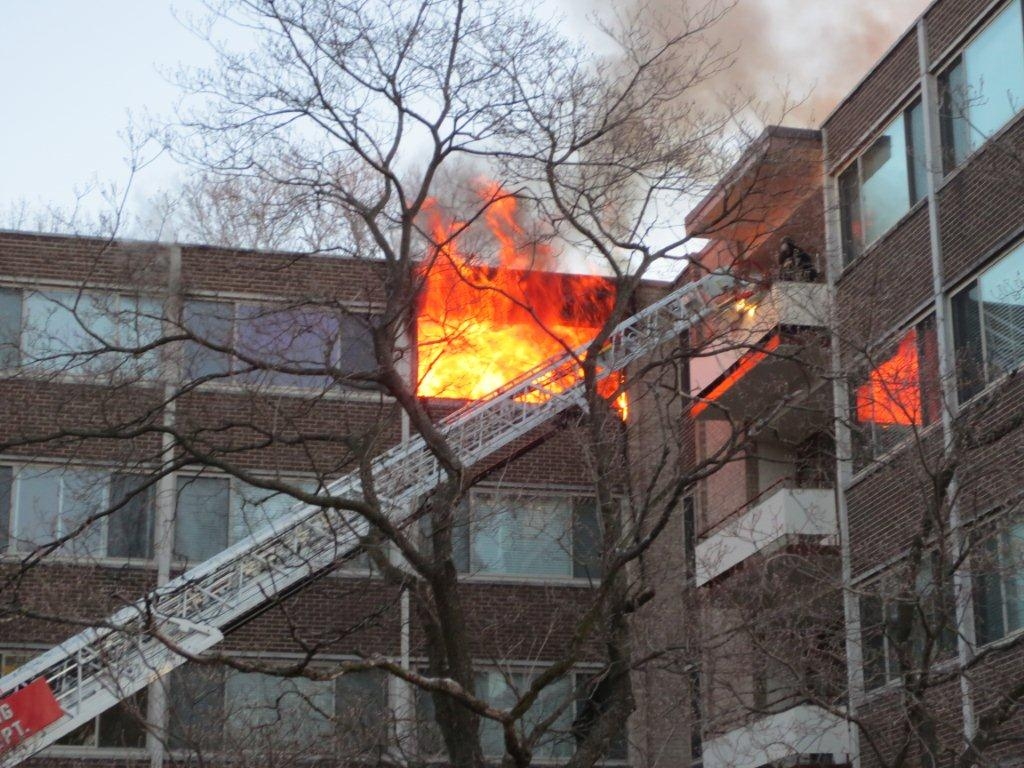 Apartment Fire Fatality (Photos)
UPDATED
These photos tell the story of a dramatic rescue scene at a Silver Spring apartment building, on April 2, where several residents had to be rescued from a top floor balcony by firefighters.
Over 100 firefighters responded to the two-alarm blaze that was first reported shortly before 7 a.m. at the Montgomery Towers apartment building, 415 Silver Spring Avenue. Officials said several apartments were damaged in the blaze and one man died after being rushed to the hospital with serious burns. Fire officials said the man, identified as Ed Mager (63) of Silver Spring, was discovered unconscious in a hallway.
Assistant Fire Chief Scott Graham said several other residents, including a six-year-old child, were transported to area hospitals with injuries. Updates on their conditions have not been released.
According to fire officials, when the first fire units arrived on scene heavy smoke and fire was showing from a top floor apartment.
Investigators have determined the fire began in a top floor apartment but the cause remains unknown. According to fire officials, the blaze caused over $400,000 in damage.
Officials said Mager's death is the second fire fatality of the year in Montgomery County.
Photos| Tim Burns, Montgomery County Fire Rescue Service